Contact Us
Or call
855-733-7333

Roadside Assistance
Get a tow, jumpstart, tire repair, or other vehicle-related emergency service.
What We Offer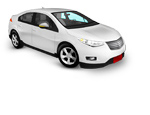 Personal service and discounts up to 40%.1 No wonder more drivers trust State Farm®.
You Might Like

Loyalty Rewards
New ways to earn. More ways to redeem.

Business Insurance
You can focus on growing your business while we help protect it.