COMMUNITY
Impacting Students
State Farm® believes all children deserve access to a quality education that will allow them to reach their greatest potential, help them become good community citizens, and prepare them for the workforce.
Through education leadership efforts, State Farm is impacting students by partnering with organizations to reduce the nation's dropout rate, making it possible for every child to graduate. Together, State Farm and partners advocate for better school-based economic and personal finance, and provide support and strong developmental opportunities for teachers
Achieve
State Farm firmly believes all students, regardless of where they live, should have access to education based on a set of core standards that prepares them for college level and work place ready work. That's why we partner with Achieve, an independent, bipartisan, non-profit education reform organization based in Washington, D.C. that helps states raise academic standards and graduation requirements, improve assessments and strengthen accountability.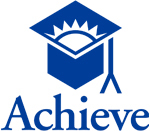 Alliance for Excellent Education (AEE)
The mission of the AEE is to promote high school transformation and to make it possible for every child to graduate and prepare for postsecondary learning and success in life. AEE's mission fits in well with the State Farm education leadership efforts to ensure all children have access to a quality education that will allow them to achieve their greatest potential, preparing them to be active participants in a nation that continues to be global leader.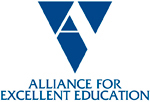 America's Promise Alliance (APA)
State Farm believes all children deserve access to a quality education to help them achieve their greatest potential, help them become good community citizens, and prepare them for the workforce. State Farm partners with the APA on efforts to reduce the nation's dropout rate and to ensure the personal and educational success of America's youth through the delivery of Five Promises: Caring Adult; Safe Places; A Healthy Start; An Effective Education; Opportunities to Help Others. To engage students and leaders from communities, faith-based organizations, government and private sectors in combating the high school dropout rate, we have committed to sponsoring dropout prevention summits in every U.S. state by the end of 2010. In addition, we are a lead sponsor in the recently launched Grad Nation campaign which highlights nearly 2,000 of the lowest performing high schools identified by the Johns Hopkins. Through Grad Nation, these schools can be targeted and the Alliance can focus on real progress toward its goal to mobilize the nation to cut the dropout rate in half by 2018.
Council For Economic Education
The Council for Economic Education (CEE) is a non-profit, non-partisan organization dedicated to improving economic and financial literacy. It focuses on students from kindergarten through high school by providing resources to educators.  This includes online tools, curricula, and professional development training workshops for teachers.
State Farm provides grant funding for teacher training workshops throughout the country.

Junior Achievement USA (JA)
Junior Achievement USA (JA) is the world's largest organization dedicated to giving young people, from kindergarten through high school, the knowledge and skills they need to own their economic success. Based on the three pillars of entrepreneurship, workforce readiness, and financial literacy, JA programs help to prepare young people for the real world by showing them how to generate wealth and effectively manage it, how to make their communities more robust, and how to apply entrepreneurial thinking to the workplace. Students put these lessons into action and learn the value of contributing to their communities.
State Farm is a financial supporter of Junior Achievement on the national and local levels. And it is volunteers from State Farm who have earned the company national recognition with the Bronze Level U.S. President's Volunteer Service Award for contributing over 5,000 service hours annually. State Farm has received this honor in 2011, 2012, 2013, 2014, and 2015.
National Board for Professional Teaching Standards (NBPTS)
Every classroom should have a quality teacher, which is why we support the NBPTS. NBPTS is committed to establishing high standards for what accomplished K-12 teachers should know and be able to do. National Board Certified Teachers positively impact student learning by appropriately modifying their practice to meet each child's unique needs. These teachers engage in lifelong learning and seek to inspire their students to do the same.
Learn more about National Board for Professional Teaching Standards
National Center for Learning and Civic Engagement (NCLCE)
The National Center for Learning and Civic Engagement (NCLCE) – a center within Education Commission of the States – is committed to strengthening civic learning and engagement opportunities for students across the country in order to help states improve student learning and academic achievement. As the leading nonpartisan source of unbiased information, ideas and leadership on education policy, Education Commission of the States believes in the power of learning from experience. Every day, NCLCE provides education leaders with unbiased information and opportunities for collaboration because it knows that informed policymakers create better education policy. NCLCE contributes expertise in civic learning and community engagement and ensures they are integral components of state education systems.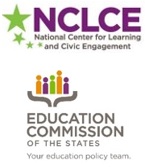 Teach for America
State Farm has long recognized that for students to have the best opportunity to achieve academic success there needs to be a highly-qualified, effective teacher in the classroom. Our teacher quality support is focused on organizations that are providing or supporting strong developmental opportunities for teachers. That's why State Farm joins Teach for America as a national partner in specific key markets. Teach for America is one of the nation's largest providers of teachers for low-income communities, with a mission to build the movement to eliminate educational inequity by enlisting the country's most promising future leaders in the effort. Teachers, or corps members, go above and beyond traditional expectations to lead their students to significant academic achievement, despite the challenges of poverty and the limited capacity of the school system.
Good Neighbor Impact Schools
State Farm supports Youth Service America (YSA) in their selection of K-12 public school superintendents and principals in the United States to create Schools of Impact. The program will assist their efforts to improve student outcomes while strengthening their local communities. Support includes a grant of up to $5,000 and related training to support their efforts to create a school culture of meaningful learning through service. YSA will support grantees as they implement a Semester of Service during the 2017-2018 academic year.
During a Semester of Service, students learn, apply, and demonstrate academic content and 21st century skills through the planning and implementation of substantive service-learning projects. Teachers ensure that classroom activities are aligned with College- and Career-Ready Standards or other required state/local academic standards. Participating educators also receive one-day of professional development training.
To learn more about the dates of availability, deadlines for applications, and number of grants available, visit YSA.org/GoodNeighborSchools.
Global Youth Service Day (GYSD) - Lead Agency Grants
Through our relationship with Youth Service America, we provide grants of up to $1,000 and related training to community organizations across the United States that increase the scale, visibility, and impact of Global Youth Service Day (GYSD) by supporting high quality youth-led service activities or community events in their city, region, and/or state. GYSD Lead Agencies convene a partner coalition of neighborhood organizations, engage hundreds of youth volunteers in high-impact service on GYSD, and reach out to local media and public officials.
While planning and preparing for GYSD, Lead Agencies have opportunities to build, strengthen, and expand their own year-round youth service or service-learning programs. Past GYSD Lead Agencies have leveraged their position to form new partnerships, increase their volunteer base, build relationships with local media and public officials, secure additional funding, and provide leadership opportunities for their staff and youth leaders.
To learn more about the dates of availability, deadlines for applications, and number of grants available, visit YSA.org/LeadAgency.
SkillsUSA
SkillsUSA is a national nonprofit organization, founded in 1965, serving teachers and high school and college students who are preparing for careers in technical, skilled and service occupations, including health occupations. Career and technical education programs are offered in high schools, community colleges, technical colleges and institutes. SkillsUSA provides quality education experiences for students in leadership, teamwork, citizenship and character development. They also provide training for career and technical education instructors to enhance their industry knowledge and teaching skills.
State Farm® through significant leadership from our Claims organization has been a partner with Skills USA for over a decade. While we continue to focus on keeping students in school and ensuring they are prepared for post secondary education and the workplace, we have extended our overall education message to support SkillsUSA's work with the trades that are essential to our business. In 2013, State Farm was awarded a Corporate Champion Award for five years of consecutive support of SkillsUSA.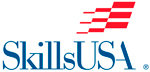 Society for Financial Education and Professional Development (SFE&PD)
Established in 1998, The Society for Financial Education and Professional Development (SFEPD) is one of the leading financial literacy and professional development organizations in the United States. The organization develops and presents customized financial education seminars and workshops to meet the needs of the targeted audience. The mission of SFEPD is to enhance the level of financial and economic literacy of individuals and households in the United States and promote professional development at the early stages of career development through mid-level management. SFE&PD has collaborated with State Farm at OCA National Convention and Asian Pacific Islander American Chamber of Commerce and Entrepreneurship (ACE) National Conference.

DonorsChoose.org
All classrooms should have necessary supplies for students to use to master their learning concepts and reach their greatest potential, which is why State Farm supports DonorsChoose.org. DonorsChoose.org makes it easy for anyone to help a classroom in need by giving people a simple, accountable and personal way to address educational inequity. Public school teachers post project requests and the community decides which projects they will support by donating as little as $1 or donating the full project request. Once a project is fully funded, DonorsChoose.org will ship the requested funded materials to the school.
State Farm prioritizes funding towards classroom projects that are the result of recovering from a natural disaster and classroom projects that aid in teaching financial education to assist in preparing students for the workforce.