State Farm® Takes Pride in Our Environmental Programs Partnerships
Green Community
Building a community is no small endeavor; it requires the help of a lot of people. We have spent the last few decades connecting with organizations and institutions whose missions align with our own. State Farm partners with organizations across the country to help build healthy, environmentally-friendly communities.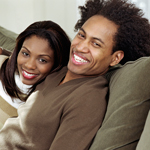 Green Facilities and Operations
Our commitment to the environment is more than just talk. Find out about the changes we've made to our buildings and facilities across the country, our innovative approach to recycling technology and office supplies in the workplace, and our efforts to monitor and reduce our carbon footprint.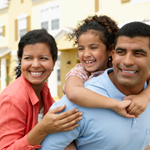 Corporate Green Initiatives
State Farm is committed to maintaining the vibrancy of our communities and the environment. Through our corporate green and sustainability initiatives, State Farm is helping thousands of communities across the U.S. and Canada.
Green Policies
Whether it's saving trees with paperless billing or research eco-friendly roofing technology, State Farm is working together with our customers toward a greener future for all.
Green Mission
State Farm® is committed to a future where environmental values are key to the way we do business. We will continue to find solutions to reduce our company impacts and help build safer and greener communities.
At State Farm, A good neighbor is a green neighbor.™