Innovation Research
Our Process
The 485 process begins with our primary vision: Ideate in an accelerated environment. Model in forward-thinking technology, innovation, and design. Predicatively forecast advancements. Transform, modify, and adapt for consumer-forward living. Be the pace of change.
From primary vision to sustainable market implementation, the process leads through the creative synergy of fusing consumer needs into the future with technology, innovation, and the implementation of solutions which take the form of incremental and game-changing innovations, and next-step, transformative ideas.
The outcome is a closed-loop, revenue-generating system of research, high-end collaborative partnership, ideation, implementation, consumer adoption, metrics, and adaption.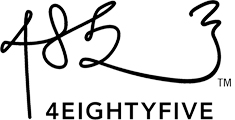 Innovation Providing Value
485 provides product design, development, and consultation services.
Partnering Big Ideas
The 485 process is about collaborative ideation and advancement.
The 485 Think Lab
It's about a simple principle: An idea nurtured — no matter the environment — will transform.