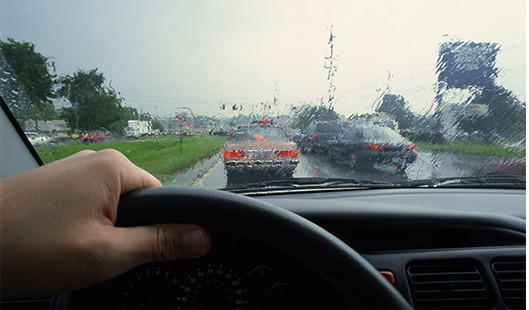 Drive into Spring with Wet Weather Wisdom!
Spring showers may bring May flowers, but rain is a common cause of crashes and can create chaos on the road for drivers.
State Farm Cleared for Takeoff
Like a good neighbor, State Farm is there, in the air. State Farm is the first insurer in the United States to receive FAA permission to test Unmanned Aircraft Systems (UAS) for commercial use.

Plan to Protect Your Precious Passengers
Summer is upon us, which means pedestrians, pets, bicycles, and motorcycles are out in force, requiring drivers to be even more cautious.
Hispanics Represent Over Half of all Renters in the U.S.
Only twenty nine percent of Hispanics who rent their homes report having renters insurance, according to a new survey by State Farm.

Vehicle Recognition App Assists Car Buyers
Through object recognition technology CarCapture is designed to allow the consumer to capture a picture of the back of a vehicle and instantaneously obtain detailed information.