NEWSROOM
Todd County High School Dropout Prevention Rally to be Showcased Nationally
26 Seconds Campaign Urges Teens to Graduate and BMOR than the Statistic
Mission, SD – Jan. 25, 2012 – Every 26 seconds, a student drops out of high school in America. In Todd County, the rate is even higher than the national average. The 26 Seconds campaign is addressing the issue by empowering teens to not only be aware of this startling statistic, but to make a personal commitment to graduate. The campaign's message to teens is to "BSEEN, BHEARD, BYOU and BMOR" (be more) than the statistic. Teachers and students at Todd County High School (TCHS) are taking the national campaign's message to heart and will be sharing it with middle and high school students at a rally on January 26, from 2-3:30 pm in the TCHS gymnasium.
The rally has been planned by a student and teacher task force, led by TCHS and Teach For America alumna, Michelle Verrochi. Michelle is one of 100 Teach For America teachers and alumni in South Dakota. In South Dakota, Teach For America recruits and supports recent college graduates and young professionals to commit two years to teach in high-need schools on the Pine Ridge and Rosebud Native American Reservations. The nonprofit is one 15 national partner organizations supporting the 26 Seconds campaign, which is presented by State Farm®.
"Todd County High School is excited to bring the 26 Seconds campaign to our community. The committee has worked with the national campaign to plan an event that will inspire both students and parents and drive home the importance of staying in school," said TCHS principal Rob Davis. "This event kicks off a school/community partnership that we hope spurs us all to take action and address this important national issue that has been particularly chronic here at TCHS."
The rally program will feature testimonials and motivational messages from local community leaders, alumni and students. Also at the rally, TCHS will debut a student-produced video addressing the issue and students from the High School for Recording Arts (HSRA) in St. Paul, MN will perform. HSRA has worked with the 26 Seconds campaign since its launch last March at the 2011 GradNation Summit in Washington, DC. HSRA students have written, performed and recorded original music for the campaign, feature the campaign's message on their weekly radio show and represented the campaign at several other local outreach events.
Attendees will be encouraged to help take back the stat by participating in the campaign and sharing their commitment via social media. Additionally, stories and video from the TCHS event will be shared via the 26 Seconds Facebook page and featured on the campaign's website.
Via 26seconds.com and its BMOR Project on Facebook, 26 Seconds encourages high school students to be more (BMOR) than the statistic by pledging to stay in school and offers online activities and resources. New activities and prize opportunities are launched on the 26th of each month. Students can go online to complete activities and enter to win the grand prize, an end-of-the-year celebration to be held in their community. Additionally the issue and campaign is currently being promoted nationally in a TV commercial and referenced in a BoostUp.org PSA from the Ad Council.
About 26 Seconds
State Farm's 26 Seconds campaign, introduced with the support of America's Promise and LeBron James, uses music, sports, video, online activities and prize opportunities to engage students via facebook.com/26seconds and 26seconds.com. The campaign's BMOR Project offers monthly activities and prize opportunities for teens, 13-19 years, who pledge to BMOR than a statistic and complete the school year. New activities are introduced on the 26th day of each month to help students discover new interests, set goals and be more (BMOR) than a statistic. The campaign encourages students to "BSEEN, BHEARD, BYOU and BMOR," by expressing their feelings on the dropout issue, creatively sharing their talents and encouraging their peers to make graduation a priority. 26 Seconds is one of many education initiatives that State Farm has supported for more than two decades. Its partnership with America's Promise Alliance strongly focuses on improving the high school graduate rate through the GradNation campaign.
About Teach For America
Teach For America is the national corps of outstanding recent college graduates who commit to teach for two years in urban and rural public schools and become lifelong leaders in expanding educational opportunity. This fall, 9,300 corps members will be teaching in 43 regions across the country, while nearly 24,000 Teach For America alumni continue working from inside and outside the field of education for the fundamental changes necessary to ensure educational excellence and equity. For more information, visit teachforamerica.org.
About America's Promise Alliance
America's Promise Alliance is the nation's largest partnership organization dedicated to improving the lives of children and youth. We bring together more than 400 national organizations representing nonprofit groups, businesses, communities, educators and policymakers. Through our Grad Nation campaign, we mobilize Americans to end the high school dropout crisis and prepare young people for college and the 21st century workforce. Building on the legacy of our Founding Chairman General Colin Powell, America's Promise believes the success of young people is grounded in Five Promises: caring adults; safe places; a healthy start; an effective education; and opportunities to help others. For more information, visit americaspromise.org.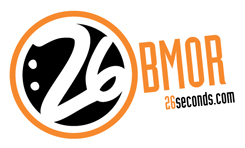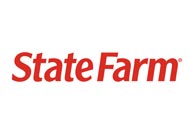 Media Contact
Ann Avery

State Farm

402-327-4551
About State Farm®
State Farm and its affiliates are the largest provider of car insurance in the U.S. and is a leading insurer in Canada. In addition to providing auto insurance quotes, their 17,800 agents and more than 65,000 employees serve 81 million policies and accounts - more than 79 million auto, home, life and health policies in the United States and Canada, and nearly 2 million bank accounts. Commercial auto insurance, along with coverage for renters, business owners, boats and motorcycles, is also available. State Farm Mutual Automobile Insurance Company is the parent of the State Farm family of companies. State Farm is ranked No. 43 on the Fortune 500 list of largest companies. For more information, please visit statefarm.com® or in Canada statefarm.ca®.