PRIVACY AND SECURITY
Security Alert — 04/02/12
On April 2, 2012 — State Farm Bank® customers and non-customers reported receiving a falsified email from State Farm Bank. The email usually contained the subject line "State Farm Bank® Online Banking Alert". The body of the email stated during recent account maintenance and verification procedures, an error was detected in the recipient's billing information. The email prompts the recipient to click on a link and verify online account information.
This is a common phishing attempt and is tailored to indicate it is from various financial institutions. Neither State Farm Bank, nor agents working for State Farm Bank, will ever send out emails requesting verification of personal data.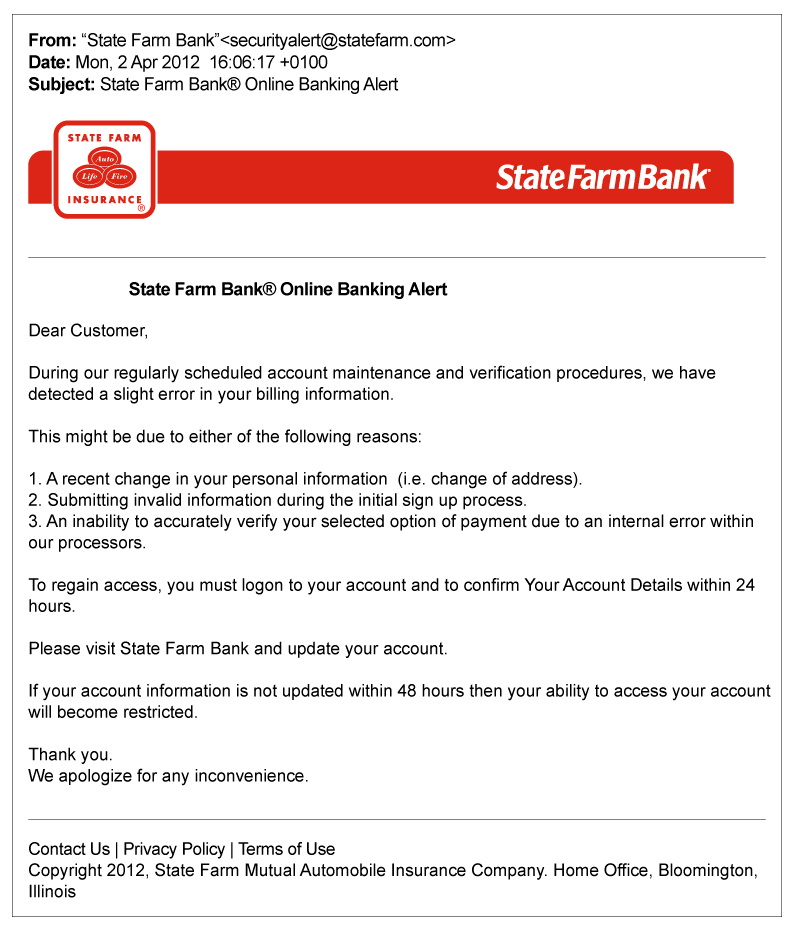 As a reminder, please do not disclose any personal information if requested via an unsolicited phone call or email. Some examples of personal information include:
State Farm Bank account number(s)
Credit card number(s)
Personal Identification Number(s) (PIN)
Password(s)
Social Security Number
If you receive such emails or notifications that are questionable, please report them to your State Farm agent or contact State Farm Bank at 877-SF4-BANK (877-734-2265).