Retirement Planning for All of Life's Stages
Your retirement should be 100% enjoyment and 0% doubt about your retirement plan. We'll help you get ready.
Talk to an agent today.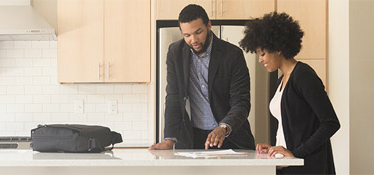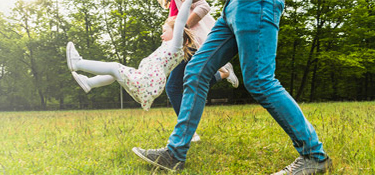 Start Planning
It's always the right time to start retirement planning.
Build Toward Your Goals
Stay on track for a retirement life you can enjoy.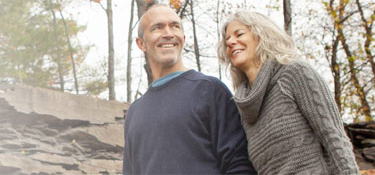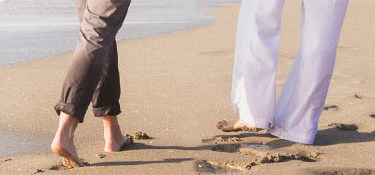 Anticipate Retirement
Get ready. Retirement is just around the corner.
Enjoy Your Retirement
Help your retirement planning pay off.
Pay Your Future Self First
7 Essential Habits of Highly Confident Retirees
Retirement FAQ
What Can I Do to Improve My Chances of Retiring Comfortably?
Being disciplined about investing for retirement will help you accumulate money over time and be better prepared for your retirement years. Paying yourself in addition to paying your bills can help you have a steady flow of money going to work for you.
What's the Difference Between a Traditional IRA and a Roth IRA?
The main difference between a Traditional and a Roth IRA is how they are taxed. With a Traditional IRA, contributions may be tax deductible, but you pay taxes on those contributions and earnings when you withdraw the money in retirement. With a Roth IRA, contributions are not tax deductible, but withdrawals are not taxable if certain conditions are met.
What Are the Tax Penalties for Early Withdrawal From an IRA?
IRAs are designed to help people save money for after they stop working, so the law imposes a 10 percent tax penalty on early withdrawals. Take your money out before you turn 591/2, and you generally will incur the penalty tax – unless your withdrawal meets one of the standard exceptions.
What is the Annual Deadline for Contributing to My Traditional or Roth IRA?
You can make annual contributions to a traditional or Roth IRA from January 1 through the tax-filing deadline (excluding extensions) for the contribution year, generally April 15.
What's the Difference Between a Transfer and a Rollover?
A transfer is a movement of funds between like-type plans (IRA to IRA, SEP to SEP, Roth to Roth). A rollover is generally a movement of funds from one type of plan, like a 401(k), to another type of plan (e.g., IRA).
Disclosure
Before investing, consider the funds' investment objectives, risks, charges and expenses. Contact State Farm VP Management Corp (800-447-4930) for a prospectus or summary prospectus containing this and other information. Read it carefully.
Securities, insurance and annuity products are not FDIC insured, are not bank guaranteed and are subject to investment risk, including possible loss of principal.
State Farm VP Management Corp. is a separate entity from those State Farm entities which provide banking and insurance products.
Neither State Farm nor its agents provide investment, tax, or legal advice.
A 10 percent tax penalty may apply for withdrawls from tax-qualified products before age 591/2.
State Farm Bank, F.S.B., Bloomington, Illinois offers deposit and loan products. Other insurance, securities or investment products are offered by affiliate companies.
State Farm Bank ("Bank") is a Member FDIC and Equal Housing Lender. NMLS ID 139716. The other products offered by affiliate companies of State Farm Bank are not FDIC insured, not a State Farm Bank obligation or guaranteed by State Farm Bank, and may be subject to investment risk, including possible loss of principal invested. The Bank encourages any interested individual(s) to submit an application for any product(s) offered by the Bank. We also encourage you to obtain information regarding the Bank's underwriting standards for each type of credit or service offered by visiting statefarm.com or by contacting the Bank at 877-SF4-BANK (877-734-2265). Callers who are hearing or speech impaired should dial 711 or use a preferred Telecommunications Relay Service. To apply for a Bank product, you may also see your participating State Farm agent.
AP2016/06/0778