AUTO
Smart. Connected. In Control.
Take Control of Your Discount With Drive Safe & Save™
You know where you're going and how to get there. From in-car technology to the latest traffic conditions, you're on it — safely and efficiently (and always on the lookout for a better way).
That's what Drive Safe & Save is all about. Smarter, safer driving and saving money on your auto insurance.footnote[1]
How? By using basic information from your vehicle's OnStar® communication service or mobile devices, we calculate your discount — which could be up to 50%.footnote[2]
Want to learn more about Drive Safe & Save? Contact your State Farm® agent or check out the FAQs.
Not a State Farm customer? Get a quote online or talk to an agent today.
Current Drive Safe & Save with SYNC customer with questions? Check out the FAQs.
Enroll in
Drive Safe & Save
Saving is as easy as 1-2-3.
Step 1: Check Eligibility
Use the Drive Safe & Save mobile app, which allows customers in most states to participate using a smartphone app.

Check your phone's eligibility at Google Play or the App Store by texting SAVE to 78836. If your phone does not meet the requirements, you will not be able to download the app.

If your phone isn't eligible, you may be able to participate if your vehicle is equipped with OnStar®.

California customers can use Drive Safe & Save with Self Report to report their own mileage.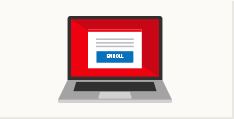 Step 2: Enroll One of These Ways
After verifying your eligibility, you have the option to contact your State Farm agent to enroll over the phone or enroll online. 

Current customers enrolling in Drive Safe & Save Mobile can also enroll through the smartphone app. 

Once you receive the Drive Safe & Save mobile beacon, complete the setup in the app.
Step 3: Start Saving
You'll get about 5% off your car insurance, just for signing up with Drive Safe & Save. Then you could save even more depending on how you drive.

At each policy renewal, you'll see how much you save with your Drive Safe & Save discount.

It's that simple. Now you're in control of your Drive Safe & Save discount on your State Farm auto insurance premium. And remember, it's only available through State Farm.
Your Drive Safe & Save Account
Manage your account
Disclaimer
OnStar and the OnStar emblem are registered trademarks of OnStar, LLC.
State Farm (including State Farm Mutual Automobile Insurance Company and its subsidiaries and affiliates) is not responsible for, and does not endorse or approve, either implicitly or explicitly, the content of any third party site hyperlinked from this page. State Farm has no discretion to alter, update, or control the content on the hyperlinked, third party site. Access to third party sites is at the user's own risk, is being provided for informational purposes only and is not a solicitation to buy or sell any of the products which may be referenced on such third party sites.
State Farm Mutual Automobile Insurance Company
State Farm Indemnity Company  
Bloomington, IL
State Farm County Mutual Insurance Company of Texas
Richardson, TX