HEALTH
Health Insurance Plans to Meet Your Needs
Trust Us for Individual Medical Insurance
Through a marketing alliance with Blue Cross Blue Shield1, your State Farm® agent may be able to help you with individual medical insurance coverage.
State Farm Health Plan Availability
Select your state to view individual medical coverage information.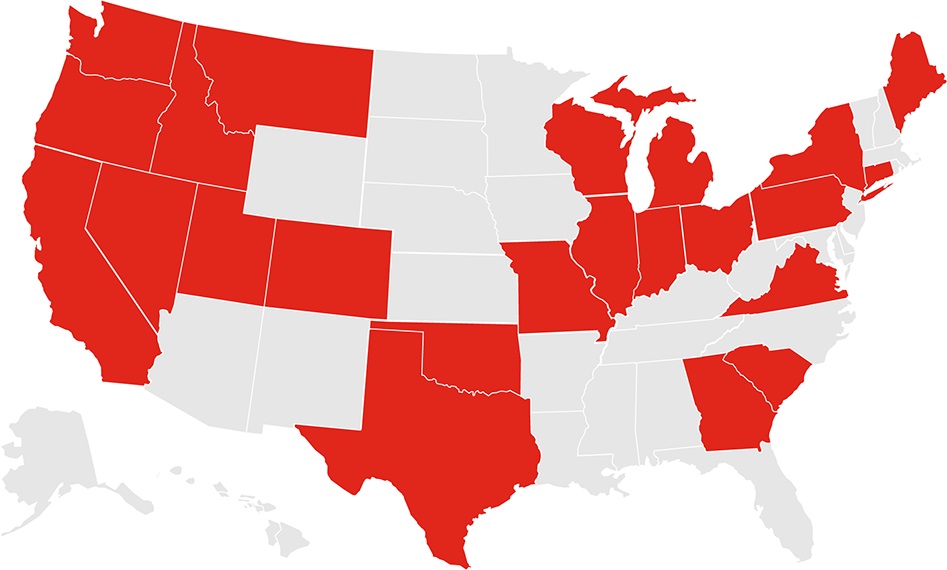 For 2017, Individual Medical Insurance is available in the following states* through an authorized State Farm agent's office:  CA, CO, CT, GA, ID, IL, IN, ME, MI, MO, MT, NM, NV, NY, OH, OK, OR, PA, SC, TX, UT, VA, WA, WI.
*Blue Cross Blue Shield policies will not be available through local State Farm offices in some counties of these states, please contact your local State Farm agent to confirm availability.
The Importance of Individual Medical Coverage
Individual medical coverage provides the essential benefits required under the Affordable Care Act. The Act states that most Americans must obtain health insurance with essential coverage or pay a tax penalty. And even if you pay the penalty, you still won't be insured.
Qualifying for Subsidies
State Farm agents can help you purchase Individual Medical insurance through the Federal or State Marketplace that can lower the amount you spend on your monthly premium through advanced tax credits and/or subsidies. Under the Affordable Care Act, Americans making between 100% and 400% of the federal poverty level may qualify for a health insurance subsidy. Contact your State Farm agent to see if you qualify.
Contact your State Farm agent for additional information about individual medical health insurance.
State Farm is not financially responsible for products issued by the alliance insurance carrier and the alliance carrier is not an affiliate of State Farm.
Disclaimer
1Blue Cross Blue Shield Association is an association of independent Blue Cross and Blue Shield companies. Blue Cross Blue Shield Association is not a health insurance company and does not sell health insurance. Blue Cross Blue Shield health insurance is provided by your local, independent Blue Cross and Blue Shield companies and is marketed through authorized State Farm agents. Neither State Farm Mutual Automobile Insurance Company nor any of its subsidiaries or affiliates are financially responsible for these products.
IH-29.7