Get Instant Insurance Quotes
Insurance Rate Quotes for All Your Needs
Shopping for auto insurance? Looking to protect your home, condo, or apartment? Exploring life or health coverage? Just choose the product you're looking for and get an insurance rate quote from State Farm® right away.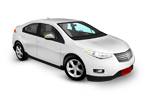 Life Insurance Rate Quote
Use our built-in policy adviser and needs calculator to help decide which policy and coverage amounts fit your situation.
Get a life insurance rate quote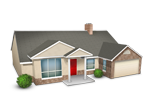 Renters Insurance Rate Quote
Use our built-in calculator to help estimate how much coverage you need to protect the contents of your rented home or apartment.
Get a renters insurance rate quote


We want you to have complete and accurate information about State Farm products and their costs as you make your insurance selections. For the most accurate insurance rate quotes, please do not rely on information about State Farm rates provided by sources not endorsed by State Farm.