Teen texting and driving
Thousands of crashes each year are caused by texting drivers, but most teens don't see the danger.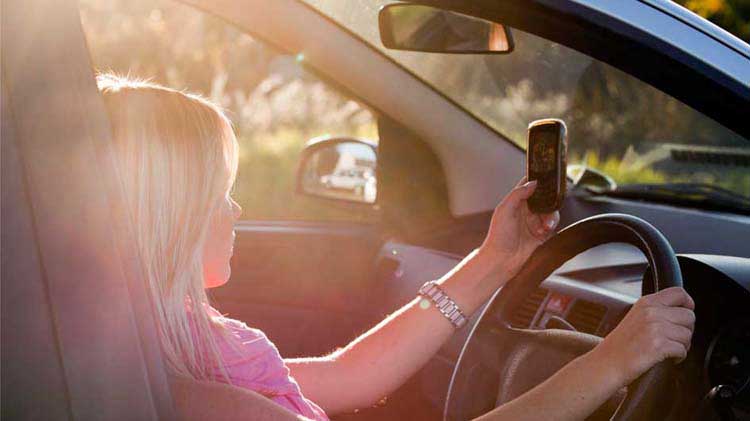 Texting and driving is dangerous no matter how skilled a driver is but it's especially dangerous to new drivers. Knowing the dangers is the first step to making wise choices on the road.
Teen texting and driving statistics
Texting is a part of the mainstream culture, and for many young people, texting is an essential means of communication. Research has found that people respond to text messages almost instantly and 9 out of 10 teens expect a reply to a text or email within five minutes or less. It also found that teens who do text and drive spend 10% of their time driving outside of their lane. One poll found that 97% of teen drivers agree that texting and driving is dangerous but 43% admitted to doing it anyway.
Talking to your teen can help them understand the dangers but setting a good example is the most important tool a parent has. You can even have your teen sign a pledge to commit to distraction-free driving and remind them that a violation of distracted-driving laws may delay when they can get their license or get their license suspended. Parents can also encourage their children to join a Students Against Destructive Decisions (SADD) chapter.
Teen texting and driving deaths
The National Highway Traffic Safety Administration (NHTSA) found that 9% of all teen motor vehicle crash fatalities in 2018 involved distracted driving. It also found that 2,841 people were killed in distraction-affected crashes and teens between 15 and 19 years old made up 7% of that total.
That number of deaths is why 48 states have banned text messaging for all drivers and 39 states ban cellphone use by novice drivers.
Car crashes are the number one killer of teens in the United States, and drivers are increasingly using mobile web services. Parents need to make sure their teens hear the right message and have the data to back it up. It might make a life-or-death difference.