The State Farm® and Loud Speakers Network podcast Color Full Lives is back and more Color Full for its fourth season! Hosts Angela Yee and Aminatou Sow are joined by a vibrant new cohost, My Fab Finance's Tonya Rapley, to share real talk on finances, goals and side hustles with celebrity influencers, including Marsha Barnes, rich & regular and more. Tune in weekly, and as always, #LiveColorFull!
Francesca Chaney and Sol Sips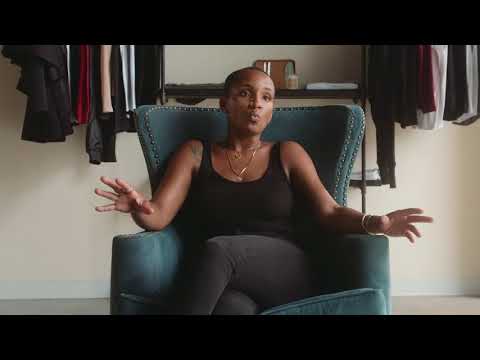 Live your most Color Full Life with State Farm. Vegan entrepreneur Francesca Chaney discusses her goal of connecting people with plant-based living and mindful consumption through her Brooklyn café, Sol Sips.
Welcome to Color Full Lives,
Season 4


Tune in weekly with Hosts Angela Yee, Aminatou Sow and new cohost, My Fab Finance's Tonya Rapley!

The Millennial Money Expert,
Tonya Rapley


Tonya Rapley of My Fab Finance talks about her journey from business woman, to expectant mom, to published author in the place where it all began: New York City.

Ronica "Queen" Jeffrey



Brooklyn-based boxer Ronica "Queen" Jeffrey speaks to her professional background as well as the fighter's mentality that drives women like her to succeed.

Dr. Joy Harden Bradford



Psychologist Dr. Joy Harden Bradford discusses the creation of a therapist directory and her work helping women overcome breakups through her practice, Therapy for Black Girls.

Marsha Barnes and The Finance Bar

Financial expert Marsha Barnes discusses meeting people on their personal finance journeys through her mobile hub, The Finance Bar.

Elise Swopes



Chicago-based graphic designer and photographer Elise Swopes discusses the blending of her passions to create a personal brand on social media.

The TEN

Entrepreneurs Kelli Coleman and Anika Jackson discuss Detroit's renaissance and the founding of their beauty business, The TEN Nail Bar.

Sir & Madame

Chicago native Autumn Merritt discusses creating a lifestyle brand with her husband, Brian Merritt, and the inspiration for "classic-with-a-twist wear" found in their Hyde Park clothing boutique, Sir & Madame.

 
Dream Achievers
The vision begins with you! Watch as Dream Achievers Fran Love, Erica Williams and Linda Green turn their dreams into a reality.
Fran Love

LOVE365 founder Fran Love shares how working with the homeless helped her cope with breast cancer.

Erica Williams

Educator Erica Williams discusses her work with at-risk youth and the impact of her nonprofit, A New Vision Leadership Foundation.

Transcript [PDF]

Linda Green

Chef Linda Green shares her French Market dream, her vision for her grandkids and the story behind her famous dish: YaKaMein.

Transcript [PDF]
Color Full Lives, Season 3
For Season 3, State Farm elevated the platform with a focus on helping women of color up their financial IQs and take their lives, careers and relationships to the next level. Veteran host Angela Yee and new co-host Aminatou Sow shared real talk on finances and had candid conversations with celebrity influencers, including Gaby Dunn and Tonya Rapley. 
Color Full Lives,
Angela Yee


Female entrepreneur Angela Yee talks about her New York roots and the satisfaction of opening her brick and mortar business, Juices for Life.

Live Cycle Delight,
Amina Daniels

Female entrepreneur and Detroit native Amina Daniels talks about her inspired and diverse fitness studio, Live Cycle Delight.

Transcript [PDF]

The Lip Bar,
Melissa Butler

Detroit's own Melissa Butler talks about redefining cosmetics and challenging the beauty standard with her business, The Lip Bar.

Transcript [PDF]

Call Your Girlfriend,
Aminatou Sow

Podcaster Aminatou Sow talks about her experiences with cancer and her love for women's humanity, a topic highlighted by her show, Call Your Girlfriend.

Transcript [PDF]
 
 
State Farm® (including State Farm Mutual Automobile Insurance Company and its subsidiaries and affiliates) is not responsible for, and does not endorse or approve, either implicitly or explicitly, the content of any third party sites hyperlinked from this page. State Farm has no discretion to alter, update, or control the content on the hyperlinked, third party site. Access to third party sites is at the user's own risk, is being provided for informational purposes only and is not a solicitation to buy or sell any of the products which may be referenced on such third party sites.