Searching for a job?
Whether just entering the workforce, changing jobs or changing fields, these tips are for you.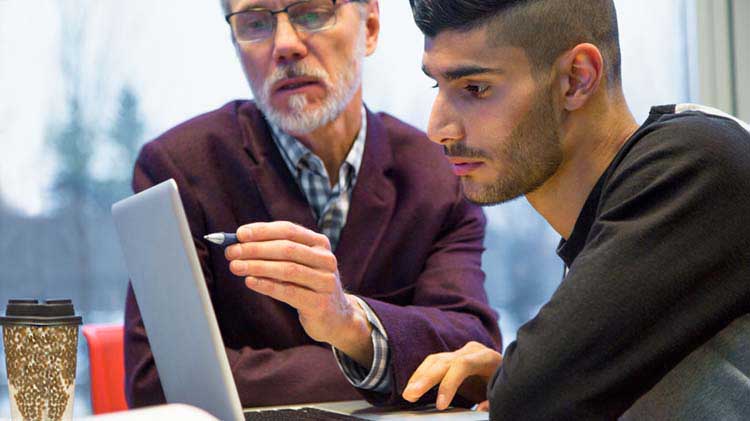 When searching for a new job, it can be difficult to know what's most important. These job-hunting tips can help everyone from college grads to people interested in changing careers to the recently unemployed.
If you're a recent college grad:
Consider any and all relevant experience. Did you write or edit your college newspaper, excel at a summer internship or hold a leadership position in your fraternity? Include it on your resume or in your cover letter in lieu of (or addition to) work experience, so potential employers can learn more about your skills and abilities.
Use your network. Classmates, former professors, mentors and friends of your parents may all have an "in" somewhere. Don't be afraid to make connections and network — it just might land you your first job.
If you want to change careers:
Take time to self-reflect. Ask yourself questions like: Why do I think this new career will be better for me? What are the downsides or risks of changing careers?
Do your research. Does the position or field you're looking to move into require any special certifications or a particular level of education? If the answer is yes, be sure you're willing to make the upfront investment before diving in.
If you lost your job:
Tailor your resume. Instead of listing every job you've ever had, find three to four positions that best fit the description of the job you're applying to — and talk about your experience using words and phrases similar to the ones in the job description.
Don't limit yourself. Submit applications online and in person, and ask for information interviews at companies where you might want to work. The wider you cast your net, the better chance you'll have of finding a position that fits your previous work experience.
Job checklist
There are many things you should complete before applying for a job such as updating your social media profiles, researching the company you are applying to, reaching out to current employees and tailoring your resume and cover letter to the position you're applying for. Here is a complete checklist that you can use as a guide.