Let's explore your investing options with some real world facts, straight talk, and expert information.
Are you ready to invest, but aren't sure how?
The world of investing can be an intimidating place. We put this course together to help you understand the basics of investing.
In Just the Facts: Investing, Tonya Rapley, State Farm® Agent Earl Gordon, and Next Door® Financial Coach Dan Wood arm you with the no-nonsense knowledge you need to help you navigate through.
Just the Facts: Investing equips you with tools, support, and education specifically designed to help set you on the path to potentially growing your money in a disciplined manner. 
Play the video and you'll soon see how to explore all the various investment options.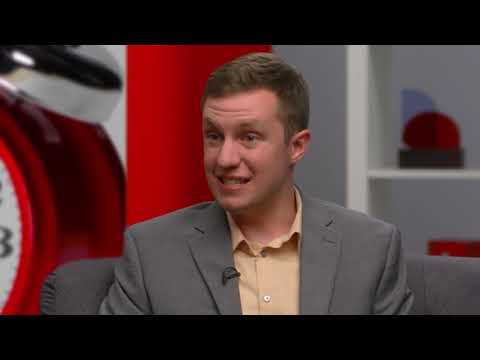 Breaking down Just the Facts: Investing.
This course is conveniently divided into shorter segments so you can enjoy each on your own schedule. Subjects covered include:
Download these financial tools. 
Take a look at the downloadable Just the Facts: Investing Worksheet to help keep you on track for achieving your investing goals – no matter how big or small.
Let's get started and see which investment path suits you best. You'll learn something new within each and every chapter.
Take a realistic look at today, then prepare for tomorrow. 
Before you start investing, we suggest taking an inventory of your current financial situation. For example, it'll be helpful to plan and allocate money when you know how your debt plan and emergency funds are coming along. 
These aren't prerequisites to investing, but they could help you with making investment decisions. 
Download the Just the Facts: Investing Worksheet to help you along the way. 
The sooner, the better. 
Investing puts your money to work for you. Whether you're interested in paying down debt or building up savings for your future, investing funds is a great option to consider.  
Budgeting Tip: Start early to give yourself more time to maximize returns through compounding interest. 
Invest a small amount of money at first. Then, as you get more comfortable and experienced, you may add more funds to your investments. 
It takes money to make money. 
Riskier investments are more volatile, but that also means they could deliver you greater rewards. Think it through to invest what you can at a level you're comfortable with, especially when it comes to high-risk investments. 
Less risky investments are often more stable, and don't often offer as great a reward as higher-risk investments. Even still, some people prefer to play it safe. 
Budgeting Tip: Know your risk tolerance. Take a quiz to help you gauge where your risk falls, before you start investing.
What's your time frame?  
Setting up short- and long-term investment goals may help you make things happen without having to wait for retirement. 
For short-term goals, think about a more conservative investment approach to help protect your money. 
For long-term goals, you may invest more aggressively because you'll have more time to recoup any potential losses, and grow your money for when the time is right. 
What types of investments are there? 
Cash equivalents, bonds, and stocks are common investments. Your risk profile and time horizon will help you figure out how much of each you'll need to invest in. 
Bonds are basically loans you make to another entity. These offer a medium risk and reward. 
Budgeting Tip: Bonds are loans to either corporations, municipalities, or the government. 
Stocks offer you partial ownership in a company. If you have more time to work with, we recommend investing in companies through stocks to help you reach your goals. 
Keep a healthy mix in your investments. 
Diversification is a great way to balance the risks in your portfolio. Diversify your holdings in each asset class and across different industries to help mitigate your investment risks. 
Budgeting Tip: Diversified portfolios have a mix of different types of assets and should align with your risk profile and time horizon. 
Put the pieces together. 
Your portfolio collects all your investments and keeps them in one place for you to review, manage, and adjust. 
Budgeting Tip: Portfolios take time to build, so don't be in a rush. 
Portfolios include of mix of stocks, bonds, and cash equivalents. Stay in line with your risk tolerance, what you're experiencing in the market, and the help of a professional to help you build, modify, and maintain your portfolio. 
Get in the know.  
Be sure to watch the Just the Facts: Investing video and download the investing worksheet to get a better handle on how you can approach investing.  
Put yourself in a position to grow your money. Let's start today with sound investing. 
Securities distributed by State Farm VP Management Corp.
Securities are not FDIC insured, are not bank guaranteed and are subject to investment risk, including possible loss of principal.
State Farm VP Management Corp. is a separate entity from those State Farm® entities which provide banking and insurance products.
Bonds are subject to interest rate risk and may decline in value due to an increase in interest rates.
Neither State Farm® nor its agents provide tax or legal advice.
Diversification does not assure a profit or protect against loss.
AP2018/10/1180