How to prepare for a credit check when renting a new home
Before a landlord pulls your credit report, review it for potential errors or reported debts that can be paid to better your score.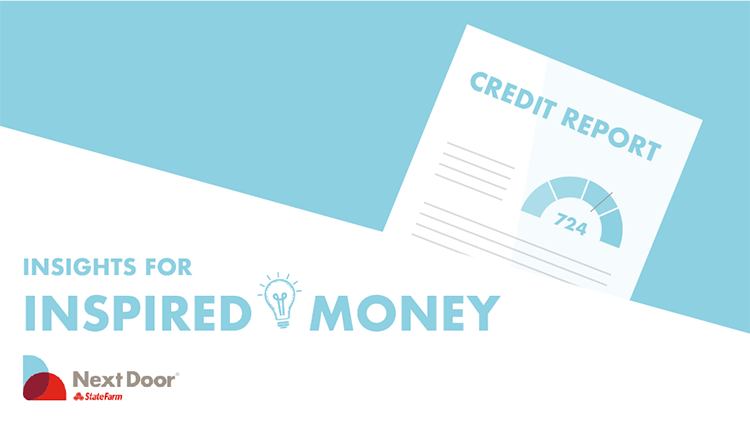 Before you call movers, or try to learn how to drive a moving truck the size of your apartment, here are answers to top questions asked by renters about why a potential landlord might pull a credit report.
Do I need to check my credit report before looking for a new rental?
Before your soon-to-be landlord requests your credit report, check it yourself. This way, you can prepare to explain a less than ideal history or fix mistakes on your report in advance, which will help you better navigate the hunt.
Why is my landlord looking at my credit report?
Landlords and leasing agents often run your credit to ensure 1) you're likely to pay your rent on time and 2) you have a history of paying other bills on time. Through your credit report, they can see:
If you have consistent payment habits
What your rental history looks like
If you have a debt load that could affect your ability to pay rent
Whether you have a pending bankruptcy
How do I check my credit score?
Visit 

annualcreditreport.com

 to request your credit report, for free. You can get one free credit report, per year, from each of the three major credit reporting bureaus, with no impact to your credit and no cost. That means you can pull your credit three times per year fee-free. If you choose to pull just one bureau's report at a time, you can return every 4 months to keep tabs on your credit throughout the whole year.

Credit mistakes happen. So it's important to keep your eye on your report regularly. Keep in mind that the different credit bureaus sometimes use slightly different information to determine your score and create your report. It's a good thing to make the rounds with each of them.

Also, ask if you can bring your credit report to the leasing office, instead of having them pull it. It might be a long shot, but it's worth trying. Running your credit multiple times affects your overall score. Which means, if the landlord (or someone else, with your permission) runs your credit, it might cause your score to lower, affecting your overall score up to 10%.


Request to see the report pulled by your potential landlord. It's a standard part of the apartment application process. Landlords want to see how responsible you are with money. Your credit is a measure of financial responsibility and trustworthiness. So, get a peak of the report they pulled to see how you're being judged.
By being prepared for a credit-check and taking ownership of your credit information, you might feel more prepared for all the changes ahead. And once you're in your dream apartment, don't forget to protect all the things you just worked so hard to move with a renters insurance policy.
What happens next? Review the rental deposit and requirement fees
Ask your landlord about rental deposits and fees. You can ask after you have been approved for the new apartment or rental home. Or, you can ask before they even run your credit so you know if you can afford to move in: Consider the total move in costs of first month's rent plus a month's rent for deposit, application fee, administrative fee, possible pet fee or deposit, etc. Don't let these fees surprise you after you've signed your lease. Get informed before signing your lease with your potential landlord.