When do I need a financial professional?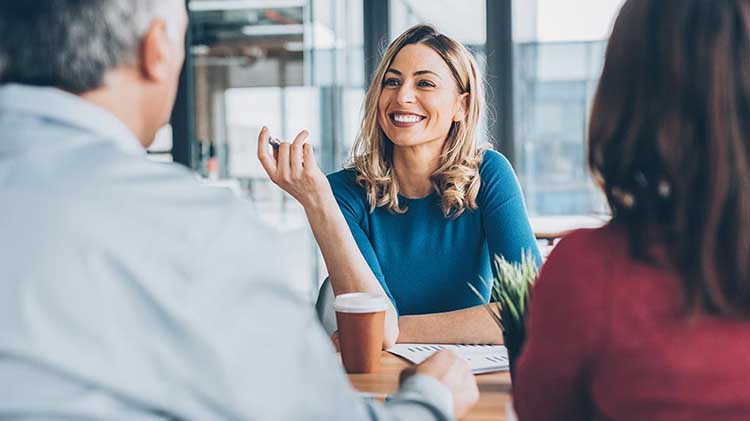 Figuring out your finances isn't just stressful. Unless you spend your free time studying money matters or work in a financial field, it can feel downright impossible. There are questions big and small to think about, from how much you can afford to invest to how you even tackle small and big goals.
Many people decide to get help by using the services of a financial professional. What that looks like can be a number of things, from pre-set Q&A forms to individuals who have different titles. Before you do anything, research is key.
But there's another thing to keep in mind: some people worry that they have to have a certain amount of money to invest before they can get help from a professional. That's not true. You don't need huge assets to ask for assistance, and a financial professional can guide you with setting all sorts of goals and dreams at every stage of your life. Here are some key concerns, insights and questions to consider.
The scenario: You're in your 20s, working full time and have both car and student loans
Your concerns may include: establishing good savings habits, paying off debt, setting baseline goals.
What do financial professionals do? Before you think that you're too young or your checking account isn't large enough, understand that many financial professionals offer a range of services that can fit your budget. If you're just starting out, consider working with a financial professional to create an initial plan - a great option if you don't have a lot of assets yet and simply want to know the next steps to take. Then you and your financial planner can discuss when the next best time is for follow-up.
Before you start: Ask about pricing. Financial professionals generally have different tiers of pricing. Some have minimum asset levels and will charge a fee - typically several thousand dollars - for creating and adjusting a plan, or they may charge a flat fee.
The scenario: You're in your 30s, married, expecting a child and own a home
Your concerns may include: providing a secure future for your family and accelerating savings to keep in line with long-term goals.
What do financial professionals do? If you haven't had any experience with a financial professional, here's what to expect. They'll begin by providing a thorough assessment of where you stand - assets, liabilities and whether you're meeting benchmarks compared to your peers for saving for college and retirement, for example. They'll also review short- and long-term goals; what's helpful about this step is that it is personalized for you.
Before you start: Generally, the more services you want or require, the more you'll pay. Ask about fee structures and always read the fine print.
The scenario: You're in your 40s with college for kids on the horizon
Your concerns may include: how to save for your own retirement and help your kids with higher education costs.
What do financial professionals do? Most retirement plans offer a set-it, forget-it option that allocates assets based on your life stage. Those generally work just fine, but most of us do not just set it and then don't touch it. That might not be the best way to keep building wealth, especially as you advance in your career. Even if you don't need a hands-on relationship with a financial professional, you can schedule periodic check-ins, such as every two years, to tweak objectives and plans based on a change in work status, debt obligations and more.
Before you start: Ask for both qualifications and references, particularly from friends and family who have had a successful experience.
The scenario: You're thinking about when you can retire and wondering what those post-retirement years might look like
Your concerns may include: whether your retirement savings are in line with your post-work plans; if you have saved enough to leave a legacy.
What do financial professionals do? Help your financial professional understand your approach to money. For example, if you are more conservative with saving (and potential loss), their suggestions should respond to your worries and concerns. You should also review any questions particular to your age. For example, planning for health care is one of the big unknowns in retirement, and a financial professional can outline options and suggest whether additional insurance as protection may be helpful.
Before you start: Many people are reluctant to share their entire financial picture, such as a credit card balance that's too high or a debt that hasn't been paid, with a financial professional. However, giving your professional a full picture of your financial status can help them create a plan that's prioritized, especially as you're fast approaching your post-work years.