State Farm® understands moving to a new community isn't always easy, and we're here to help with moving tips from State Farm Agent Jose Martinez. Jose immigrated to Brentwood, California from Mexico 50 years ago, so he knows a thing or two about making a new community feel like home — like giving it time to actually feel like home.
We introduced Jose to new Brentwood resident Gabriel, so Jose could share his story, and his wisdom, with a new neighbor.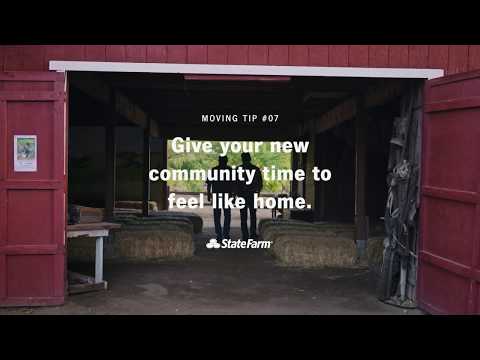 When will my community feel like home?
We've all been there — whether it's moving to a new community, starting a new job, or joining a new organization, it can take a while to feel like you fit in. But before you know it, you can't imagine being anywhere else.
So when you move to a new neighborhood, know that it will feel like home with time. If you want to speed up the process, here are some moving hacks to getting settled quickly:
Find local groups on social media. What hobbies or activities are you interested in? What kinds of things spark your interest? Look for local groups on social media to connect quickly with like-minded people.
Roam around your neighborhood. You'll get to know all the nooks and crannies of your new little section of the world, and you may get the chance to introduce yourself to other neighbors who are out and about.
Shop local. Not only is it good for your community's economy, shopping local can help you get to know local business owners, who are great connections to have if you want to get more involved in your community.
Become a "regular." Find a coffee shop or restaurant to visit often, and you'll be on a first-name basis with the staff, and the other regulars before you know it.
Immerse yourself in the culture. Every community has its own unique personality. Find your niche by attending community events and festivals, visiting museums and art galleries and checking out the local music scene.