How to find an apartment
Tips on how to find the right apartment that fits you and your lifestyle.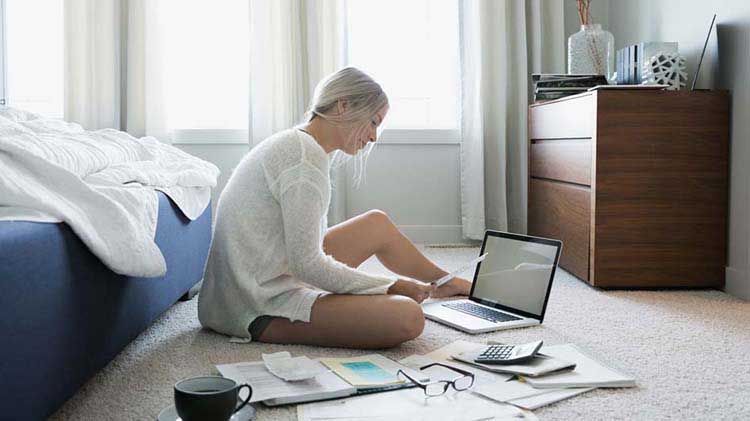 Finding the perfect apartment or rental home can be stressful. Use the apartment rental guide and these simple tips to help jump-start your apartment search and move you closer to a space that's perfect for you and your lifestyle.
Create a Wish List of What You Are Looking For In Your Apartment
The first step in the apartment search process is establishing what you're looking for. Think about:
Why type of apartment do you want? You should decide if you'd prefer a house, a duplex, a townhouse or an apartment within a complex because each has pros and cons.
 
How many rooms do you need? You might choose a studio space for economy, a single bedroom or two bedrooms for maybe an office or guest room.
First floor vs. higher level. Apartments on the first floor have easier access but apartments on the second or third level might offer some extra security.
Yard, balcony, patio or window? It's helpful to decide if any of these are on your list for the perfect apartment or rental home.
Large pets, small pets, no pets? Not all landlords are pet friendly.
Security? Some apartment complexes offer the added security of restricted entrances.
How much rent are you willing to pay? Make sure your rent works within your budget. Also, consider a lower rent payment so that you can save for your first home.
Once you've determined what's important to you, the fun of searching begins!
Found the perfect rental space? Be sure you are protected your belongings with renters insurance. Get a free quote now.
Take Advantage of Online Apartment Resources
There are many sites to help you look for apartments online. You can filter your search by location, number of bedrooms and bathrooms, price range and amenities, just to name a few. You can also find square footage, utility information and pictures of both the inside and outside of the property. By narrowing down your search, you'll save time and money by looking only at available listings that include your preferences.
Here are some apartment search sites to help you find your dream space:
Contact Potential Landlords and Arrange For a Tour
Once you find rentals you're interested in, contact the landlord. You can send over a renter profile with your contact information and renter history so the landlord knows you're ready to rent. Next, prepare a rental property checklist to help you stay organized and on track while viewing your potential new home.
Watch for Scams
While you're reviewing rental listings and viewing properties, be aware of some potential rental scams as you begin your search. Some examples are listed below:
Trying to get payment before even meeting or showing you the property.
Wanting money to hold the property because the landlord is not available.
Fake listings.
If you become the victim of a scam, call the police immediately. And above all else, be safe when looking for potential apartments. If the rental listing seems to good to be true, it just might be a scam.