Power outage tips
When severe weather looms, make sure your home is prepared for a power failure.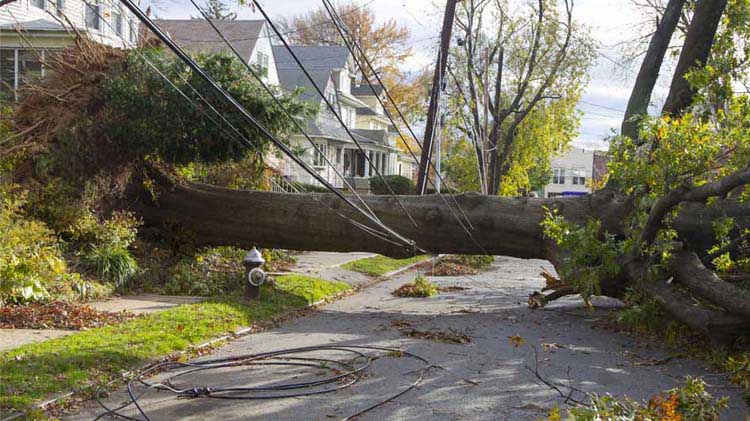 Whether or not you know it's coming, a power outage can be a major disturbance. It never hurts to be prepared and to know what to do once the lights go out.
Before a power outage
Power outages can happen at any time and are unavoidable, but the costs and inconvenience associated with them can be lessened by installing a home backup generator at a home or business.
Have a place in your home where flashlights, a battery-powered radio and extra batteries can be easily found.
If you know the outage is coming, set aside extra water and buy or make extra ice. You can use the ice to keep perishable items cool.
Make sure the battery in your smoke detector is fresh. Test the smoke detector on a monthly basis to make sure it's working.
Keep an appliance thermometer in the freezer. If the freezer is 40⁰ Fahrenheit or colder when the power returns, all the food is safe.
Keep a fully charged cell phone on hand. During power outages, you may lose phone service, and your cordless phone may also lose power. If you have a portable charger, make sure it's charged and ready.
During a power outage
If possible, use flashlights instead of candles for emergency lighting. Candles used in unfamiliar settings can be dangerous fire hazards.
Turn off, unplug or disconnect any appliances, equipment or electronics that were on when the power went out. When power comes back on, it may come back with momentary "surges" or "spikes" that can damage equipment such as computers and motors in appliances like the air conditioner, refrigerator, washer or furnace.
Leave one light on so you know when the power returns.
Avoid opening the refrigerator and freezer. It helps keep the food cool. Before eating food items, check them for spoilage.
Use generators safely. If you have a portable generator, only run it outdoors with adequate ventilation. Never use a generator indoors or in attached garages. The exhaust fumes contain carbon monoxide, which can be deadly if inhaled.
Listen to a battery powered radio for updates.
After a power outage
Dispose refrigerated food that's been exposed to temperatures 40⁰ or higher for two hours or more, or that has an unusual odor, color or texture. When in doubt, throw it out!
Discard any medication that's refrigerated if the power is out for more than a day, unless the drug's label says otherwise. If a life depends on the refrigerated medication consult a doctor or pharmacist to see if the medicine can be used until a new supply is available.
Loss of food or appliance damage
If you do have a loss of food or appliance damage, check your home insurance policy or small business policy to see if the loss may be covered. If there are questions, please contact your agent.