Senior Housing: Help your Loved Ones Decide
Questions to help decide if assisted living or a nursing home is right for your loved one.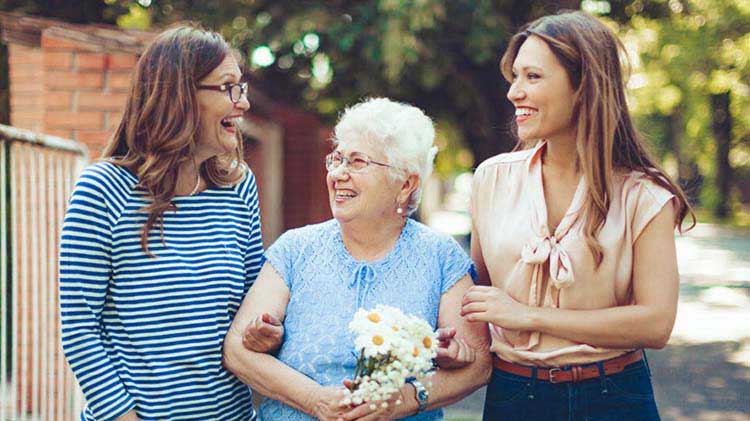 Is someone you love nearing retirement age? You're not alone: By 2060, the number of Americans age 65 and older will double to 98 million. This demographic evolution will also force a change in housing: Americans needing nursing home care is expected to increase 75 percent by 2030.
Transitioning out of an independent home or apartment can mean transitioning to one of two broad categories of senior housing: nursing homes and assisted living. Both setups provide different kinds of staff and facilities based on personal preferences and mental and physical needs. Choosing what's right for your loved one — whether that's one of these two options or a different arrangement — is a complex decision with practical, emotional and financial considerations.
These questions can be a good starting point:
Does your loved one have any physical or mental limitations? Take Alzheimer's, for example: By 2050 the number of Americans with this disease is expected to be 14 million people. In general, a nursing home may be able to provide more specialized care and therapy, often around the clock, for issues specific to an aging population; this type of care may or may not be offered at an assisted living facility.
Does your loved one require regular medication? Regulations affecting nursing home and assisted living facilities vary from state to state, but generally the former is able to administer medications, while the latter may only be able to give reminders to take medications. Assisted living facilities also may not be able to help track blood sugar or review other chronic conditions that require constant monitoring.
Is your loved one able to manage daily care needs? If daily tasks such as bathing or showering, preparing and eating meals, and using the bathroom present an obstacle, a senior housing facility with more constant care may be a better fit. If your elderly family member isn't ready to leave his or her home but you would like to be better connected, talk to your State Farm® agent about safety and monitoring systems available.
Is privacy important to your loved one? For those who are able to maintain a certain level of independence, having a space of one's own can be vital. In nursing homes, shared rooms and living quarters are more common — while assisted living facilities may offer private apartments.
Early planning is key to ensuring a transition that provides the best care for your elderly loved ones. Part of that discussion may include financial assistance such as long-term care insurance.
Talk to your State Farm agent today about options that fit your budget and your needs.