Ways to prevent package theft at your home
Discover how you can plan for deliveries and secure your purchases.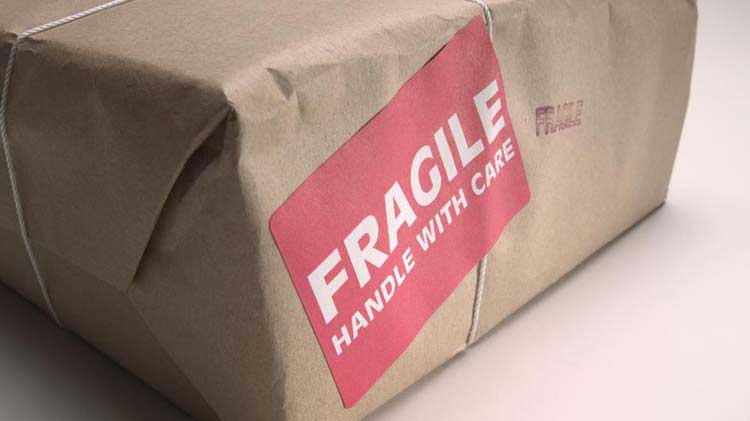 With more and more people choosing to shop online for efficiency and convenience, package theft is a serious concern. Consider the security measures below to help keep your package deliveries safe.
Use a package delivery box
Community delivery boxes as well as single home lock boxes, such as BoxLock, are a great option for securing deliveries. Community boxes provided by Amazon and other companies are locker systems that can be found in locations such as grocery stores. When your package is delivered, you will receive a code that allows you to safely retrieve your purchase.
Most lock boxes can be installed at your home. These lock boxes allow you to provide delivery services with a code that can be changed once the item has been placed inside. These boxes are available in multiple sizes based on your typical delivery needs.
Require a signature for package delivery
If you expect to be home but just want to be sure you know when something's delivered, requiring a signature is a simple and effective option. This ensures that you'll be receiving the package directly and it won't be sitting in front of your house for any length of time.
Provide custom package delivery instructions
In most cases delivery instructions can be added to provide additional information. Do you have available space that's hidden from the road? Maybe a side door you'd prefer for delivery? This is great information to share with your delivery service. These delivery instructions can typically be added as you're entering shipping information at checkout or if you create an online profile with the delivery service to track your package.
Similarly, you may be able to reschedule delivery through a profile with a delivery service that allows you to make sure you are home when the package arrives.
Deliver packages to your work
An often overlooked option is simply having packages delivered to your work. If it's allowed by your employer, requesting delivery to your office allows you to ensure someone will always be able to intercept the package in person. Be sure to ask your boss or warn the front desk so everyone knows what to expect!
Use security cameras visible from the street
Although security cameras and home monitoring systems may not help with package delivery, they may deter thieves. Simply having a security system and outdoor lighting in place is often enough to convince a thief to skip your home. The latest technology includes video doorbells. Video evidence can help police to apprehend criminals and potentially retrieve your purchases.
Find a neighbor
Knowing your neighbors and creating partnerships is a smart way to fight package theft. Consider keeping an eye on each other's homes and discuss ways to deter package theft and crime. You may be able to have packages delivered to a neighbor when you are not home. You can also ask a trusted neighbor to grab your package for you when you are not able to do so.
What do I do if my package is stolen?
Verify delivery. First check with the post master to ensure that the package was officially delivered.
Call the Police. Inform your local police force of the incident and be sure to provide video or other evidence if you have it.
Contact the retailer. Coverage varies by retailer but some companies offer coverage for stolen packages.
Contact the shipping company. Like retailers, some carriers offer coverage for deliveries that were stolen.
Check your credit card benefits. If you are unable to resolve the issue with either the retailer or the shipping company, double check your credit card benefits for purchase protection.
Learn more ways on how to secure your home by staying connected with smart home devices.