Business fire prevention tips
A fire at your place of business is a double whammy. Take steps to prevent fires.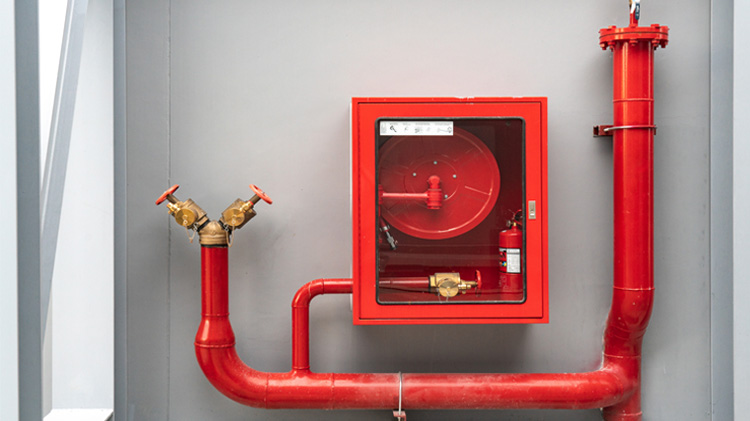 Fire prevention tips for your business

A fire can cause severe damage to business structures, equipment and inventory. As a business owner, focusing on fire risk assessment, fire prevention and staff education can help reduce your chance of fire and smoke damage. Here are three tips to help:
Assess the risk of fire hazards
The National Fire Protection Association offers handbooks and other publications on the fire safety code in place for businesses. If your local government offers it, a visit from a fire marshal is a great step for your fire prevention plan. If a marshal visit isn't available, ask for workplace fire risk assessment guidance from your building's property manager.

Have fire protection equipment
If you have an automatic sprinkler system in place, this will provide primary fire protection for your business.
Standard fire safety practices call for smoke detectors and fire extinguishers on every floor. Employees should be aware of the location of fire extinguishers on each floor.
Your best bet is multipurpose extinguishers, which will douse most small fires with ease, without shorting out your electronics.
Equip your employees with emergency kits.
Fire safety in the workplace
Not only are your employees part of your team, they're also essential assets to your business. These tips can help prevent them from being injured in a fire:
Fire plan. Make sure your employees know what to do if there's a fire, including calling 911 immediately. Conduct a fire drill at least once a year to keep employees aware of your workplace fire safety protocol.
Have a safety officer. Designate a person as your office's fire prevention officer. Their duties will include composing escape routes and meeting points for employees, as well as keeping all of your safety plans, equipment and information updated.
Install a sprinkler system. Sprinkler systems are cost effective and the best way to fight the spread of a fire. When sprinklers were present, fires were kept to the room of origin 97% of the time according to the National Fire Protection Association.
Leave space for appliances. Leave some room behind appliances that heat up, like coffee machines and computers, to allow them to cool down. Keep all of your business appliances away from combustible materials, like paper or cloth. If possible, unplug these appliances at the end of the day as most business fires occur after typical operating hours.
Regularly replace wiring. Check power cords regularly for fraying, broken connectors or cracked insulation. These need to be replaced immediately. Only use one extension cord per outlet and follow manufacturer recommendations for maximum wattage when using power strips. Avoid "octopus wiring" when wires and plugs clutter around one outlet, as it could lead to an overload.
Evacuation plan. In larger buildings, post a fire evacuation plan in several spots around the workplace. Never include elevators in an evacuation plan; always use the stairs. Businesses with disabled employees should develop a detailed evacuation for those employees needing additional assistance in an emergency.
First aid. In case of fire injuries, your employees should be familiar with the location of the first-aid kit, which should be kept where possible hazards can occur most, such as in the kitchen.
Flammable liquids, such as cleaners and solvents, give off vapors that may travel with natural air flow. These vapors may explode when ignited by a spark, such as a faulty electrical switch or a flame. Make sure to store flammable liquids in their original container or in a UL-listed safety can. Allow plenty of ventilation when using flammable liquids to prevent fire injury or illness from breathing the vapors.