Self-employed strategies: How to manage money
Streamline your budget and build a stronger financial future for your business with these 8 tactics.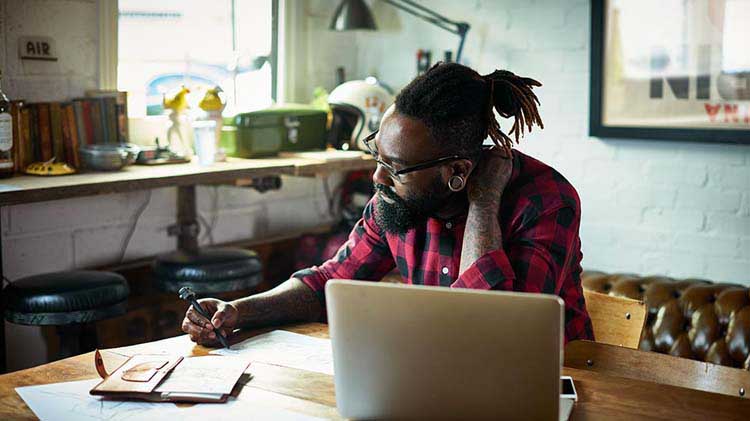 Streamline your budget and build a stronger financial future for your business with these 8 tactics.
Chief marketing officer. Sales manager. Customer service department head. Accountant.
Those are all titles that any self-employed person can wear on any given day. And with all that juggling, it's likely that some to-dos, such as money management, may get shorted in time and effort. Unfortunately, that's one of the primary reasons that small businesses don't thrive: Poor cash flow management skills contribute to 82% of small business failures.
As you balance the perks of self-employment with the responsibilities, it's helpful to know what tools and procedures you can use to make sure that money management isn't an onerous chore. Consider these eight tactics to help your business, build a strong financial future, and thrive as your own boss.
Separate personal from business. It's tempting just to use existing personal credit cards and bank and savings accounts for business uses, particularly as you're getting started. But a separate setup for business income and expenses helps delineate the two, simplifies tax prep, and may help to reduce personal liability.
Consider multiple accounts for your business. One tip for accommodating different business needs — taxes, operating expenses, an emergency fund — is to find a financial institution that allows you to have linked yet separate accounts or funds. Once you do that, automatically divvy up every invoice payment as needed into various accounts.
Figure out a digital record-keeping system you like. What works for you may not work for someone else, so review the options in software programs to find out what fits your accounting style. Some have a small monthly fee but allow you to generate branded invoices and offer payment collection and tracking, account reconciliation, and custom reports for tax purposes.
Create an expense tracking routine. It's imperative to record your business expenses to help reduce your tax burden, but it's also imperative to maintain accurate records. Save receipts and statements and consider a quick-scan program to keep digital copies as well. Use your digital record-keeping system to collect data and find a tool that helps you track business-related mileage.
E-pay and e-invoice if you can. Switching to these options help you get in the habit of immediate billing and allow people to efficiently send you money. In addition, many online processors integrate with most bookkeeping or invoicing systems to allow for seamless record-keeping collection.
Get help for the hard stuff. Taxes for the self-employed can be confusing and tricky, involving not only Social Security and Medicare, but 1099s, itemizing, and quarterly payments too. Investing in the services of an expert may pay off by saving you time and reducing the possibility for mistakes and fines.
Talk about insurance: What would you do if you were sued? What if you couldn't work for a month? What will happen to your business when you die? Contact your State Farm agent to consider policy options such as disability, life, and liability insurance.
Don't ignore the future: One-third of the self-employed don't have a retirement savings plan. Without a 401k and employer matching, it's even more important to save for your post-career needs. Take time to review which retirement savings plan option would be best for you.