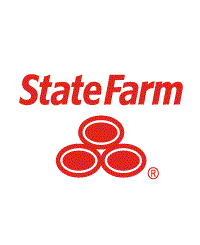 STATE FARM® INSURANCE AGENT,

MAQUOKETA

, IA
Jeff Ferguson
Would you like to get a quote?
Office Details:
Landmark:
DOWNTOWN in MAQUOKETA by VOY Theater, call for directions
Office Hours (CST):
8:30 AM - 5:00 PM Mon-Fri
Available for Appointments!
Need help with a claim?
Start or track your claim online, or with the State Farm® mobile app.
Need to pay a bill?
Pay insurance bills fast and manage them easily.
About Me:
AUTOMOBILE Liability COVERAGE
AUTOMOBILE COMPREHENSIVE Coverage
Life Insurance
Health Insurance
Farm Ranch Insurance
Business Insurance
Homeowners Insurance
Inland Marine Insurance
Snowmobile Insurance
Motorcycle Insurance
AUTOMOBILE COLLISION Coverage
Multi Peril Insurance
Rental Dwelling Insurance
Hail Insurance
Renters Insurance
Maquoketa Chamber of Commerce
Our Mission:
Our State Farm mission is to help people manage the risks of everyday life, recover from the unexpected, and realize their dreams. We are people who make it our business to be like a good neighbor; who bring diverse talents and experiences to our work of serving the you the customer. Our success is built on our State Farm customers' needs. We are honored to serve as your local Agent in Jackson County IOWA!
Agent's Credentials and Licenses:
Disclosures
Deposit products offered by U.S. Bank National Association. Member FDIC.
Life Insurance and annuities are issued by State Farm Life Insurance Company. (Not Licensed in MA, NY, and WI) State Farm Life and Accident Assurance Company (Licensed in New York and Wisconsin) Home Office, Bloomington, Illinois.
Pet insurance products are underwritten in the United States by American Pet Insurance Company, 6100-4th Ave S, Seattle, WA 98108. Please visit AmericanPetInsurance.com. For additional information and disclosures concerning Pet insurance please see Pet Insurance From State Farm® and Trupanion®. State Farm Mutual Automobile Insurance Company, its subsidiaries and affiliates, neither offer nor are financially responsible for pet insurance products.  State Farm is a separate entity and is not affiliated with Trupanion or American Pet Insurance.
State Farm VP Management Corp. is a separate entity from those State Farm entities which provide banking and insurance products. Investing involves risk, including potential for loss.
Neither State Farm nor its agents provide tax or legal advice. Please consult a tax or legal advisor for advice regarding your personal circumstances.