Secure & Easy Insurance Bill Pay
State Farm™ offers you two ways to quickly pay your insurance bill online.
Pay Insurance Bill Without Logging In
Log in to Pay
Your account, your way
Make an insurance payment or view your accounts.
Report or view a claim, change your preferences and more.
Not registered? Create your online account.
Registration is quick and easy.
Get online access and more.
Walk In
Pay your bill by visiting (or calling) your State Farm agent. 

Pay using your credit card or with a check/money order made out to State Farm. 

Find an agent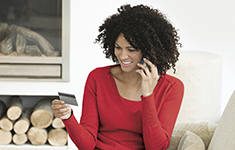 Call
Pay your bill using the key code from your current bill by calling 800-440-0998, available 24/7. 

Pay using your credit card or use your checking/savings account. 

Where's my key code?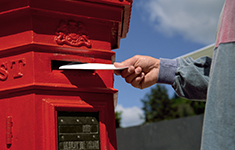 Mail
Mail your check or money order in the return envelope included in your bill, or use your own envelope addressed to: 

State Farm Insurance Companies 
Insurance Support Center - East 
P.O. Box 588002 
North Metro, GA  30029
Pay with Pocket Agent®
If mobile is your thing, we've got you covered. With Pocket Agent, you can view or pay your bill from the convenience of your mobile device. Download from the App Store or get it on Google play.