Sport and Leisure Vehicle Insurance
Whether it's enjoying freedom on two wheels, charting for unknown destinations on the open water, or making your own track through the wilderness, motorcycle, boat owners, and off-road vehicle insurance coverages from State Farm™ can help you stay protected while you explore.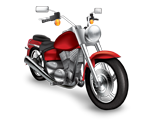 Motorcycle Insurance
There's nothing like taking the open road by storm. With a Motorcycle insurance policy from State Farm you can ride on in confidence knowing you have the protection, security, and value of the nation's #1 auto insurer.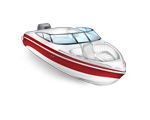 Boat Insurance
Create a wave in any direction you feel with your boat or personal watercraft. With a Boat owners insurance policy, you have the freedom to power your way to the horizon and know you can be protected from the uncertainties uncharted waters may bring.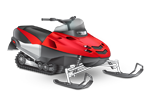 Off-road Vehicle Insurance
Gear up. Head out. Point your track to our off-road vehicle insurance and discover protection for your machine and the best customer support around. It's time to discover what's around the next bend. Rev up — we'll help keep you safe and secure while you ride your ATV, dune buggy, snowmobile, minibike, trail bike, or golf cart.
Disclosure:
This is only a general description of available coverages and is not a statement of contract. All coverages are subject to policy provisions and applicable endorsements. For further information, see your State Farm agent.