Bank Payment Options
Whether you're at home or on the go, State Farm Bank gives you plenty of ways to make your credit card, vehicle loan, and home loan payments.
Online banking customers can easily manage their accounts, create email alerts, update personal profile info, and more. Not yet an Online Banking customer? Registration is quick and easy. Once enrolled, you can enable your State Farm Bank accounts and pay your banking bills online. Register today.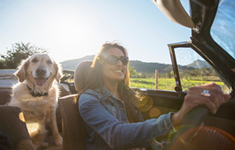 Vehicle Loan Payments
Online Vehicle Loan customers can instantly transfer funds using State Farm Bank deposit accounts, request a payoff quote*, and more. Log in to access your car loan account.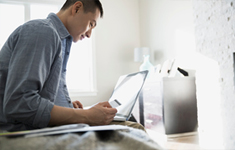 Credit Card Payments
Online credit card customers can easily access quick payment options, set up automatic payments, and more. Log in to access your credit card account.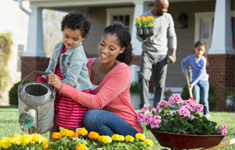 Home Loan Payments
Online Home Equity and Mortgage customers can see all their current loan information and make same day payments. Log in to access your home equity and mortgage accounts.
View other mortgage payment options

View other home equity payment options
Convenience at Your Fingertips
If mobile access is your thing, use our app to pay your credit card or insurance bill.
*IMPORTANT: Loan Balance is not the same as the Payoff Amount. Using the Loan Balance may result in additional interest charges and could delay the lien release. The payoff amount may change if there are additional fees such as late fees that accumulate during the quoted period, a Prepayment Penalty (Vehicle/CD Secured), or an Early Closure Fee (Home Equity). The payoff amount may also be affected if the account has payments reversed or payments in process such as ACH, bill pay, online, or mailed payments.
State Farm Bank, F.S.B., Bloomington, Illinois ("Bank"), is a Member FDIC and Equal Housing Lender. NMLS ID 139716. The other products offered by affiliate companies of State Farm Bank are not FDIC insured, not a State Farm Bank obligation or guaranteed by State Farm Bank, and may be subject to investment risk, including possible loss of principal invested. The Bank encourages any interested individual(s) to submit an application for any product(s) offered by the Bank. We also encourage you to obtain information regarding the Bank's underwriting standards for each type of credit or service offered by visiting statefarm.com or by contacting the Bank at 877-SF4-BANK (877-734-2265). Callers who are hearing or speech impaired should dial 711 or use a preferred Telecommunications Relay Service.