Mortgage Loans With Competitive Rates
Whether you need a new home loan or refinance an existing mortgage loan, you'll find lots of options and a State Farm Bank mortgage team ready to help make things easy.

Purchase
Whether you're a first time homebuyer or looking to purchase your next home, State Farm Bank will work with you every step of the way to help you find the home mortgage you need and can afford.

Refinance
Refinancing your current home mortgage can help you save money month after month. And it doesn't have to be difficult to do. Especially when you work with State Farm Bank.
Rates
Screen reader users: the table below has been altered from the original table view to fit on mobile devices and is not fully accessible. To access a fully accessible, screen reader only version of this table, please select the "switch to screen reader table" link below. It will create an accessible table that is only readable using a screen reader. Select "switch to the visible table" to return to the visible table view.
switch to screen reader table
Rate
APR
Points
# of Months
Rate
Monthly P&I*
30 year fixed rate
4.500%
4.619%
1.000
360
4.500%
$1,140.05
15 year fixed rate
3.875%
4.100%
1.000
180
3.875%
$1,650.25
7/1 ARM
4.375%
4.933%
0.750
84
275
1
4.375%
5.250%
5.250%
$1,123.40 
$1,112.01   
$1,127.25
For more information, please see Important Mortgage Product Information.

*Monthly Principal and Interest Payment

The advertised rates above are valid as of 01/17/2019 at 9:00 AM CST and are based on the following assumptions: 
- Purchase of a single family, primary residence located in the state of Illinois.
- Loan amount of $225,000, 20% down payment, 720 credit score, 60 day rate lock, escrow account for taxes and insurance.
- A conforming loan is generally limited to $484,350 for a single-family home in the Contiguous U.S.

For definitions of the terms used on this page, please see Mortgage and Home Equity Glossary.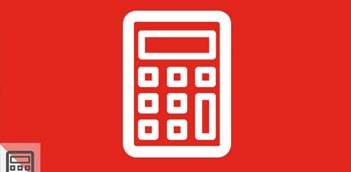 Find Your Mortgage Fit
Looking to buy a home? Our easy-to-use calculator will help you find the terms that work for you.
Before Deciding to Refinance, Ask Yourself These 5 Questions
Fees can add 5% of the loan amount, depending on location and other factors.
7 Big Home-Buying Blunders and How to Avoid Them
Ready to become a homeowner? Be sure to avoid these first-time buyer mistakes.
Customized Rates
Not sure which mortgage loan option is right for you? Use our loan finder tool to get a customized recommendation.
Get started
State Farm Bank, F.S.B., Bloomington, Illinois ("Bank"), is a Member FDIC and Equal Housing Lender. NMLS ID 139716. The other products offered by affiliate companies of State Farm Bank are not FDIC insured, not a State Farm Bank obligation or guaranteed by State Farm Bank, and may be subject to investment risk, including possible loss of principal invested. The Bank encourages any interested individual(s) to submit an application for any product(s) offered by the Bank. We also encourage you to obtain information regarding the Bank's underwriting standards for each type of credit or service offered by visiting statefarm.com® or by contacting the Bank at 877-SF4-BANK (877-734-2265). If you are deaf, hard of hearing, or do not use your voice to communicate, you may contact us via 711 or other relay services. To apply for a Bank product, you may also see your participating State Farm Agent.