Boat insurance
Get protection against the risks of owning and operating your boat.
Get a quick boat insurance quote
What sets State Farm® Boat Insurance apart
What sets State Farm® Boat Insurance apart
You get personalized service from any one of our 19,000 agents nationwide.
You get the same reliable service from the largest auto insurance provider in the U.S.1
You get your claim handled promptly and reliably.
You may be eligible for 24/7 roadside assistance coverage.
What boat insurance covers2
Insure your boat against damage and loss caused by common risks, such as sinking, fire, storms, theft, and collision. The property usually covers the boat hull, boat motor(s), described boat equipment and the boat trailer if requested.
Types of perils we insure against
Sinking
Fire
Theft
Storms
Collision
Capsizing
Explosion
Stranding
Property coverage examples
Boat, motor, trailer
Equipment permanently attached to the boat
Anchors
Electric trolling motors
Oars
Extra fuel tanks
Tools
Detachable canopies
Seat cushions
Life preservers
Ski and their tow ropes
Dinghies
Types of boats insured
State Farm offers boat insurance for multiple water-going types.
Runabout/sport boats
Cruiser/yachts
Sailboats
Bass/fishing boats
Jet skis
Houseboats
Kayak/canoes
Boat liability insurance coverage
If your boat causes injury to others or damage to other boats, docks, or structures, boat liability insurance has you covered
3
. Injury or damage can be due to direct contact with your vessel or situations caused by your vessel, like large wakes. Boat liability coverage may provide protection against lawsuits, including the payment of settlements and legal fees.
Additional coverages
Additional coverages
Additional coverages are automatically included in your base contract. If you have questions or other insurance needs, contact your agent to find out what options are available to you.
Newly Acquired boat
Covers your newly acquired watercraft for damage caused by an insured loss, subject to policy conditions.
Emergency service
Pays up to a certain amount for reasonable costs that you incur resulting from specified emergency service to your boat, motor, or boat trailer. Please reference your policy for details.
Temporary repairs
If damage is caused by a loss insured, we cover reasonable repairs incurred to protect covered property from further damage.
Wreck removal
Pays the reasonable expense you incur for any attempted or actual raising, removal, or destruction of the wreck of your boat when damage is caused by an insured loss and removal or destruction is required by law.
Optional Coverages
Optional Coverages
Learn what new optional coverage endorsements are available in your area. Contact your agent to find out.
Boat rental liability
Provides you with peace of mind that you have proper liability insurance when driving a rental boat on a short-term basis, such as a vacation.
Boat rental reimbursement and liability
If your boat is being repaired because of damage that's covered by your insurance policy, Boat Rental Reimbursement will help pay the cost to rent a boat. You'll also have the proper liability insurance while driving the rental.
Incidental commercial fishing
Extends your property and liability insurance if your boat is used for incidental commercial fishing. Business liability is limited to watercraft liability.
Boat rented to others
The Boat Rented to Others endorsement can help pay for property damage, injury and liability claims made against you if your boat is in an accident when rented to others.
Fishing tournament fee reimbursement
If you're unable to participate in a fishing tournament due to a covered loss to the boat, an auto accident involving the towing vehicle en route, or a family emergency, the Fishing Tournament Fee Reimbursement endorsement will reimburse you for non-refundable entry fees.
Uninsured/underinsured watercraft coverage
Uninsured watercraft insurance helps pay your medical expenses if you're in an accident caused by an owner or operator who doesn't have boat liability insurance or has inadequate liability coverage limits.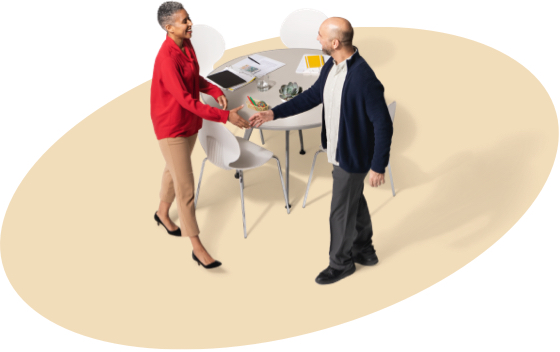 Different needs? We've got you for recreational vehicle insurance
Want to know more about boating?
1 Ranking and data from S&P Global Market Intelligence, based on direct premiums written as of 2022.
2 Our boat insurance policy provides for replacement cost coverage on repairs. Total loss claims are settled on an agreed value basis, meaning you will be reimbursed based on your policy coverage limits.
3 Subject to policy provisions and exclusions.
This is only a general description of available coverages and is not a statement of contract. All coverages are subject to policy provisions and applicable endorsements. For further information, see your State Farm agent .
State Farm Fire and Casualty Company
State Farm General Insurance Company
Bloomington, IL
State Farm Florida Insurance Company
Winter Haven, FL