Get an auto insurance quote
What information do I need to get a car insurance quote?
Some vehicle and personal information along with a brief driving history will help determine your coverage, deductible and policy cost.
Vehicle information
Year, make, model, body style or VIN (Vehicle Information Number)
Mileage
Ownership
Garaged address
Name of registered owner
Prior insurance carrier and expiration date
Date of purchase
Driver information
Driver name(s) and date of birth
Driver's License number(s) and state of issue
Ticket and accident history
License suspension information
Driving history
Ticket and accident history
License suspension information
Keep even more money with auto insurance discounts
With numerous ways to save, State Farm can help your budget.
Drive Safe & SaveTM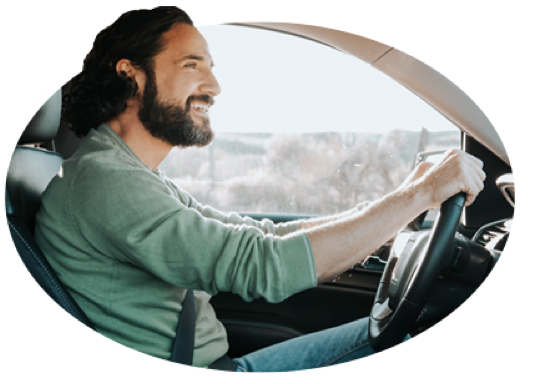 Steer Clear®
Steer Clear®
Under 25 years of age without any at-fault accidents or moving violations within the past 3 years? You could save as much as 20%.4
Explore Steer Clear
Teen driver discounts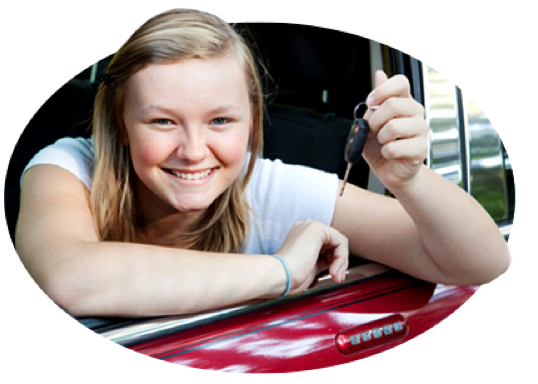 Teen driver discounts
Getting good grades could save you up to 25%. And the savings last after you graduate from college, until you turn 25.
More on teen drivers and insurance
Bundle home and auto
insurance2
Save on average
$1,073
per year on auto
& home insurance1
Customizable solutions
You get personalized service from any of one of our 19,000 agents nationwide and your claim will be handled promptly and reliably.
Find an agent
Reliable coverage for you
For 100 years we've had the financial strength to help people manage the risks of everyday life. It's what being a good neighbor is all about.
Explore State Farm's financial strength
Different needs? We've got you for auto insurance
Maybe you want more than the policy for the family car. We can help there, too. State Farm provides car insurance coverage for new drivers, business travelers, collectors and more.
File or track a claim
You can file a claim or check the status of an existing claim.
Finding a local repair shop
The State Farm Select Service® program is a network of auto repair shops that offers a range of claim service options for vehicle estimates and repairs.
Common questions about car insurance
Get answers about auto insurance
Browse numerous articles from Simple Insights on tips from what we've learned in the nearly 100 years we've been insuring drivers like yourself.
What factors influence car insurance rates?
Coverage options, deductibles, and discounts may affect your policy cost, along with such things as your driving history, credit score (where permitted by law), and other third-party reports.
Who requires high-risk vehicle insurance?
Your driving record determines it. You may be considered a high-risk driver if convicted of a DUI or have multiple violations such as speeding tickets. Recent history is the most important factor.
Looking for local car insurance?
Zero in not only on your state, but also your local community for a good neighbor agent who will help show you coverage and savings that may fit your needs and your budget.
You provide either a phone number, policy number, payment plan account number or key code along with date of birth and we'll fetch your bill online.
How fast can I get car insurance coverage?
As long as you have all required information and go through the application process, coverage can begin immediately. For the most accurate quote, you'll need to know your car's make, model, mileage, and year. We'll also need to know a little about you and your driving history.
* Individual premiums and budgets will vary by customer. All applicants subject to underwriting requirements.
1 Average annual per household savings based on a 2022 national survey by State Farm of new policyholders who reported savings by switching to State Farm.
2 Customers may always choose to purchase only one policy but the discount for two or more purchases of different lines of insurance will not then apply. Savings, discount names, percentages, availability and eligibility may vary by state.
3 Discounts may exceed 30% and vary state-to-state (New York capped at 30%). Not available in CA, MA, RI. OnStar not available in NY. A discount may not be available in North Carolina, depending on individual facts and circumstances. In-app setup with beacon required for Mobile.
4 Discount names, percentages, availability and eligibility may vary by state. Contact your State Farm agent to confirm discount eligibility.
State Farm (including State Farm Mutual Automobile Insurance Company and its subsidiaries and affiliates) is not responsible for, and does not endorse or approve, either implicitly or explicitly, any third party products or the content of any third party sites referenced in this material. State Farm has no discretion to alter, update, or control the content on the third party sites. Any references to such sites are provided for informational purposes only and are not a solicitation to buy or sell any of the products which may be referenced on such third party sites. State Farm does not warrant the merchantability, fitness, or quality of the third party products referenced in this material.
Please remember that the preceding descriptions contain only a general description of available coverages and are not a statement of contract. All coverages are subject to all policy provisions and applicable endorsements. Coverage options may vary by state. To learn more about auto insurance coverage in your state, find a State Farm agent.
State Farm Mutual Automobile Insurance Company
State Farm Indemnity Company
Bloomington, IL
State Farm County Mutual Insurance Company of Texas
Richardson, TX