Motorcycle insurance
We don't charge extra for certain motorcycle coverage, so you can get more without paying more.
Get a quick motorcycle insurance quote
What sets State Farm® Insurance apart
What sets State Farm® Insurance apart
You get personalized service from any one of our 19,000 agents nationwide.
You get the same reliable service from the largest auto insurance provider in the U.S.1
You get your claim handled promptly and reliably.
You may be eligible for 24/7 roadside assistance coverage.
What motorcycle insurance covers
From bodily injury and property damage to theft and emergency expenses, our motorcycle insurance offers more coverage options so you only need to add extra coverage if you need it. What do we cover?
Bodily injury to someone else or damage to someone else's property for which you are legally responsible while riding your motorcycle
Bodily injury to yourself because of an accident with an uninsured motorist
Damage to your motorcycle caused by an accident
Theft, fire, vandalism, and other losses — even while your motorcycle is in storage for the winter
Attached side cars
Emergency roadside expenses
Damage to protective gear
Trip interruption expenses
You might want to check out our
motorcycle insurance rating tool
. Every year we use our extensive claims data to implement motorcycle insurance ratings for specific makes and models. With this tool, you'll be able to see how a specific make, model and type of motorcycle will affect costs (for most 2013-2020 models).
Contact a State Farm agent
for a motorcycle insurance quote.
Types of motorcycles insured
State Farm offers motorcycle insurance for multiple bike types, including
recreational vehicle policies
for multiple sports and leisure types like ATVs.
Factory-built motorcycles
Motor scooters
Classic motorcycles
Minibikes
Custom motorcycles
Trail bikes
Should I cancel my policy in the winter?
Our motorcycle rating plan takes into account the seasonality of motorcycles, so cancelling your policy in the winter does not provide much benefit. In addition, even though you don't ride your motorcycle year-round, you may still need insurance to protect it while it's in storage. Talk to your State Farm agent for more information.
Can you get motorcycle insurance without a license?
All drivers must have a current, valid driver's license to drive the type of vehicle they intend to operate.
Does my motorcycle insurance cover custom parts and equipment?
Custom parts and equipment, like a side car or protective gear, can be covered if it's included in your insurance policy. Your State Farm agent can help you document your custom parts and equipment so you'll know it's covered in case of an accident or theft.
How much will motorcycle insurance cost?
Your premium for motorcycle insurance will depend on many factors. Where you live, your driving record and how much your bike costs to replace will impact the cost of motorcycle insurance. And, of course, the coverage you select plays an important role in premium costs.
Contact a State Farm Agent
to get a quote for your motorcycle.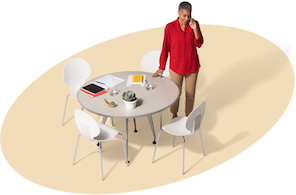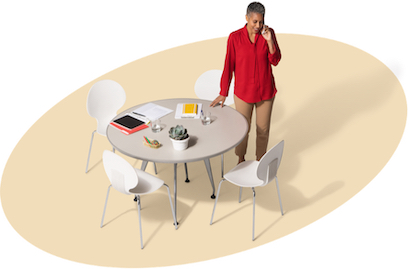 File or track a claim
You can file a claim or check the status of an existing claim.
Finding a local repair shop
The State Farm Select Service® program is a network of auto repair shops that offers a range of claim service options for vehicle estimates and repairs.
Find a shop
Different needs? We've got you for recreational vehicle insurance
Need more on motorcycle coverage?
Ways to keep you and your passenger safe as you share the road.
ABS isn't just for cars. Find out what it means for a motorcycle.
Your driving record determines it. You may be considered a high risk driver if convicted of a DUI or have multiple violations such as speeding tickets, Recent history is the most important factor.
You provide either a phone number, policy number, payment plan account number or key code along with date of birth and we'll fetch your bill online.
Learn the differences when you have a passenger.
Coverage options, deductibles, and discounts may affect your policy cost, along with such things as your driving history, credit score (where permitted by law), and other third-party reports.
Zero in not only on your state, but also your local community for a good neighbor agent who will help show you coverage and savings that may fit your needs and your budget.
1
Ranking and data from S&P Global Market Intelligence, based on direct premiums written as of 2022. This is only a general description of available coverages and is not a statement of contract. All coverages are subject to policy provisions and applicable endorsements. For further information, see your
State Farm agent
.
State Farm Mutual Automobile Insurance Company
State Farm Indemnity Company
Bloomington, IL
State Farm County Mutual Insurance Company of Texas
Richardson, TX