Insurance Coverage That Fits Your Life
Tailoring insurance coverage around your needs is easier than you think. We're here to help you learn more about all your options and provide answers to common questions. Ready to take the next step? Get free insurance quotes or find an agent near you.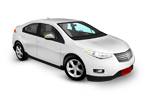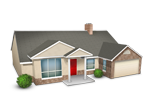 Protect Your Family's Future
Life

Protect your family's dreams. State Farm life insurance coverage offers the protection your family deserves, with flexible policies and options to fit every budget and need.
Health
Disability
Annuities
Business
Sports & Leisure Vehicles
Build a Triangle of Protection
Safeguard your family and future with life, disability, and homeowners insurance.
Disclosure
This is only a general description of coverages of the available types of insurance and is not a state of contract. Details of coverage, limits, or services may vary in some states. All coverages are subject to the terms, provisions, exclusions, and conditions in the policy itself and in any endorsements.