INSURANCE
Homeowners Insurance Quote Checklist
Below is a list of information required to get a homeowners insurance quote. You have the option to save your progress at any point during the quote process and continue your quote later.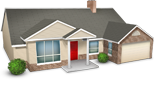 Your Information
Applicant name(s) and date of birth
Location address
Coverage start date
Email address
Number of people living in your house full-time
Occupancy information (how is dwelling occupied – primary or seasonal/secondary, number of weeks occupied)
Any business, including child care, conducted on premises
Your Home
How much coverage do you want for your home (Dwelling amount)?

Note: Within the quote State Farm makes the 360Value® Online Estimating Tool available, along with a video and instructions, if you need assistance in estimating the replacement cost of your home.

Building details (year built, total finished square feet, number of stories, solid fuel appliance, detached structures)
Safety features (deadbolt locks, fire extinguisher, sprinkler system, fire or smoke alarm, burglar alarm)
Insurance history (any losses in last 5 years, most recent property insurance carrier, dates of coverage)
Fire protection questions - if home is outside city limits (fire service and accessibility type questions)
Additional protections (other coverages such as increased limit for home computers and jewelry)
Not Able to Finish? Resume an Unfinished Quote
You can save an unfinished quote and come back to it later. If you get interrupted, need additional information, or just want to take a break, you won't have to start over.
Have Questions?
You can speak with an agent anytime during the quote process at 855-980-8053.
Simple Insights® by State Farm
Take advantage of what we've learned through the years in Simple Insights®.
Purchasing renters insurance is a smart move.
Your belongings probably aren't covered while in transit, so consider getting coverage.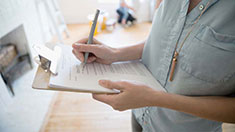 Get answers to common questions about the home inspection process.