Off-road insurance
Enjoy coverage for your snowmobile, golf cart, ATV or other off-road vehicles.
Three ways to get a quick
off-road

insurance quote
What sets State Farm® Off-Road Vehicle Insurance apart
What sets State Farm® Off-Road Vehicle Insurance apart
You get personalized service from any one of our 19,000 agents nationwide.
You get the same reliable service from the largest auto insurance provider in the U.S.1
You get your claim handled promptly and reliably.
You may be eligible for 24/7 roadside assistance coverage.
What off-road vehicle insurance covers
Riding means staying aware of your surroundings, anticipating weather and the moves of others around you. If an accident were to happen, off-road insurance can protect you. You need off-road insurance to cover you even on your own property as your homeowners policy does not extend to vehicles. Like your auto policy, this insurance has similar coverages for you to select such as bodily injury, property damage, comprehensive, collision, uninsured motorist and medical payments coverage.
Bodily injury to someone else or property damage that you accidentally caused while driving your snowmobile, golf cart, ATV, or other off-road vehicles
Bodily injury to yourself because of an accident with an uninsured rider
Damage to your snowmobile, golf cart, ATV, or other off-road vehicles caused by an accident
Theft, fire, vandalism, and other losses even while your snowmobile is in storage
For a quote, call 833-322-1987833-322-1987
Types of off-road vehicles insured
State Farm offers off-road vehicle insurance for multiple sports and leisure types.
All-terrain vehicles
Camping trailers
Dune buggies
Golf carts
Minibikes
Snowmobiles
Trail bikes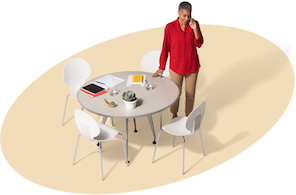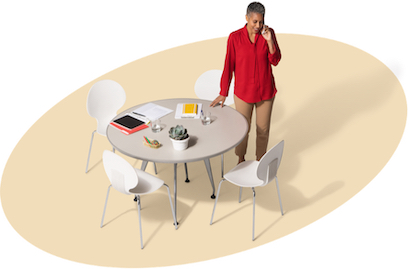 File or track a claim
You can file a claim or check the status of an existing claim.
Different needs? We've got you for recreational vehicle insurance
Got questions about off-road insurance coverage
Reduce the risk of injury when you're out for adventure.
What factors influence car insurance rates?
Coverage options, deductibles, and discounts may affect your policy cost, along with such things as your driving history, credit information (where permitted by law), and other third-party reports.
Know the rules of operation before heading out to the trails.
Learn the best practices for putting your off-road vehicle into off-season mode.
1 Ranking and data from S&P Global Market Intelligence, based on direct premiums written as of 2021.
This is only a general description of available coverages and is not a statement of contract. All coverages are subject to policy provisions and applicable endorsements. For further information, see your State Farm agent.
State Farm Mutual Automobile Insurance Company
State Farm Indemnity Company
Bloomington, IL
State Farm County Mutual Insurance Company of Texas
Richardson, TX