COMMUNITY INVOLVEMENT
Auto Safety
State Farm® promotes auto safety through support of organizations like the Insurance Institute for Highway Safety, Governors Highway Safety Association, Mothers Against Drunk Driving®, and Safe Kids Worldwide™.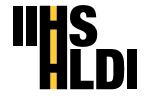 Insurance Institute for Highway Safety (IIHS)/Highway Loss Data Institute (HLDI)
IIHS is an independent, nonprofit research, and communications organization. State Farm helped found the organization in the 1950s and still is an active member of the HLDI Board of Directors. For decades the IIHS has been a leader in finding out what works and doesn't work to prevent motor vehicle crashes in the first place and reduce injuries in the crashes that still occur. The Institute's research focuses on countermeasures aimed at all three factors in motor vehicle crashes (human, vehicular, and environmental) and on interventions that can occur before, during, and after crashes to reduce losses. In 1992 the IIHS Vehicle Research Center opened, including a state-of-the-art crash test facility. The Institute's affiliate organization, the Highway Loss Data Institute, gathers, processes, and publishes data on the ways in which insurance losses vary among different kinds of vehicles.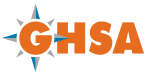 Governors Highway Safety Association
The Governors Highway Safety Association (GHSA) is the states' voice on highway safety. GHSA represents the highway safety offices of states and territories that implement programs to address behavioral highway safety issues providing leadership in the development of national policy to ensure effective highway safety programs. The Association provides a collective voice for the states in working with Congress and federal agencies to address their safety challenges. State Farm is an associate member of GHSA, and provides funding to support the Association's goals and objectives, as well as research.

Mothers Against Drunk Driving® (MADD)
MADD and State Farm have a long history of working together in the fight against driving under the influence. State Farm values MADD's leadership in combating drunk driving — a major cause of highway deaths and injuries — and recognizes the vital role MADD plays in reducing these deaths and injuries on America's roads.
Safe Kids Worldwide™
State Farm has taken a stance on safety, especially the need for seat belt and car seat safety legislation for children. We play an important role in raising public awareness of these issues with legislators, stakeholders and communities.
We are proud to support the work of Safe Kids Worldwide because this organization's mission is to prevent accidental childhood injury, a leading killer of children 14 and under. Safe Kids administers the standardized National Child Passenger Safety (CPS) Certification program. Through our sponsorship, there are more certified CPS technicians available across the country, particularly in underserved and high-risk populations.