State Farm® promotes home safety by partnering with organizations.
Home Fire Sprinkler Coalition®
State Farm strongly supports the use of home fire sprinklers. State Farm has helped lead the effort to include home fire sprinklers in all new houses through national partnerships with groups such as the National Fire Protection Association, the Home Fire Sprinkler Coalition, and the United States Fire Administration.
Although some homebuilder groups argue against mandating home fire sprinklers because they increase the costs of home-building, State Farm believes the benefits greatly outweigh the initial costs incurred.
Save lives: Each year nearly 3000 people die in residential fires. Numerous studies have found that both the chance of death and the chance of major burn injury drops dramatically in homes equipped with home fire sprinklers.
Protect firefighters: When fires are able to grow and hit a flashpoint, the safety risks to firefighters and the costs incurred while battling the blaze increase greatly. Nearly all national firefighter groups call for the use of sprinklers to help minimize these risks.
Protect property: It is estimated that 92% of residential fires could be controlled by one or two sprinklers. Without a sprinkler, more area is exposed to fire, more water is used in the control process, and water and fire damages increase greatly.
Reduce property damage costs: According to the Home Fire Sprinkler Coalition, the average loss in a home with sprinklers is $2,166 versus $45,019 in a home without sprinklers. State Farm offers policyholders a homeowners discount if their homes have a fire sprinkler systems.
Insurance Institute for Business & Home Safety (IBHS)®
IBHS's mission is to reduce the social and economic effects of natural disasters and other property losses by conducting research and advocating improved construction, maintenance, and preparation practices. IBHS promotes a nation that shows resiliency from natural disasters and other property losses. The organization focuses on an infrastructure that is damage-resistant and personal, and corporate action that helps minimize disruption to normal life and work patterns. State Farm is a member of the IBHS Board of Directors and is a major contributor to IBHS's state-of-the-art, multi-peril applied research and training facility built in Chester County, South Carolina.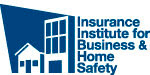 State Farm Arson Dog Program
Each year, hundreds of lives and billions of dollars' worth of property are lost as a result of fires set by arsonists. To help combat arson fraud and increase community awareness of the problem, State Farm has been providing financial support for the acquisition and training of an arsonist's worst nightmare: accelerant detection canines, better known as the arson dog. Since 1993, the State Farm Arson Dog Program has placed canine teams in communities across North America.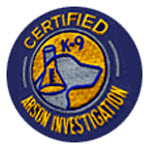 Federal Alliance for Safe Homes (FLASH)®
The Federal Alliance for Safe Homes (FLASH) is the country's leading consumer advocate for strengthening homes and safeguarding families from natural and manmade disasters. State Farm is among the more than 100 innovative and diverse FLASH partners that share its vision of making America a more disaster-resistant nation. State Farm is a FLASH Founding and Legacy Partner and a FLASH sponsor partner of StormStruck: A Tale of Two Homes®, the popular interactive weather mitigation exhibit at INNOVENTIONS at Epcot® at the Walt Disney World® Resort. Consumers, contractors, families, emergency managers, meteorologists, news organizations like CNN, and more rely on FLASH as a trusted source for information on how to protect families and homes from disasters of all kinds.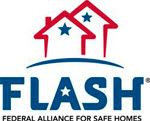 National Fire Protection Association (NFPA)®
Support Wildfire Preparedness by committing a couple of hours, or an entire day, and watch as your actions positively contribute to reducing your community's wildfire risk. Challenge your friends, your family, relatives, or youth organization to develop a project and join others throughout the nation in making big changes. Your efforts will help raise wildfire awareness, promote collaboration and bring neighbors together to work on projects that can help protect homes, neighborhoods and entire communities from future wildfire risk or current post-fire impacts.