Learn More About State Farm
Want to learn more about State Farm? Find information about the State Farm legacy, the passion of its employees and its mission to be a Good Neighbor, as well as links to the State Farm Newsroom and other resources. From community involvement to disaster response, State Farm is committed to supporting the neighborhoods it serves and the neighborhoods our associates call home by helping to build safer, stronger and better educated communities.
Recovering from the Unexpected
From losing everything, to life's smaller disappointments, State Farm means people who care, with unparalleled experience in getting back on your feet.
State Farm Names Top Ten States with Most Hail Losses
April 18, 2013
Bloomington, Ill. — State Farm announces top ten states with the most wind, hail losses. Wind and hail storms remain some of the most frequent and severe causes of property damage.
National Teen Driving Report Finds Safety Gains for Teen Passengers
April 4, 2013
Philadelphia, PA — Teen passenger fatalities declined 30 percent in crashes involving teen drivers, most teen passengers 'always' buckle up, and less than a quarter ride with drivers who were drinking.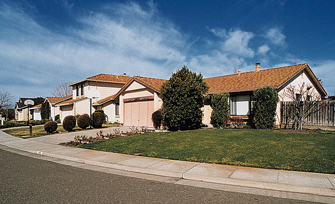 Community Involvement
State Farm is there. For our customers and for the neighborhoods where we live and work. Learn how we're building safer, stronger, and better educated communities across the U.S. and Canada.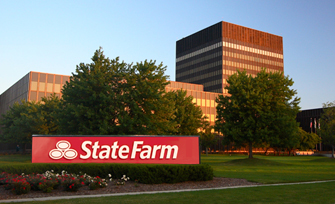 Company Overview
We've come a long way since opening our doors in 1922. Yet our success is built on the same foundation of shared values: quality service and relationships, mutual trust, integrity, and financial strength.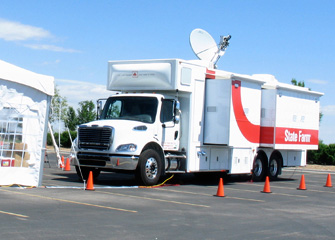 Disaster Response
State Farm is there to help our customers recover from the unexpected. Find out how our unparalleled disaster response operation helps people in their greatest time of need.
Fast Facts
#1 auto insurer in the United States since 1942
State Farm is ranked No. 41 on the Fortune 500 list in 2014
$60 million donated each year to build safer, stronger, better educated communities

$5 million distributed by State Farm Youth Advisory Board in service-learning grants
Leadership
"Definition of good neighbor: someone to be trusted; a courteous, friendly source of help when help is needed; someone you can count on; someone who cares."
Edward B. Rust Jr. CEO

Learn How State Farm Is Staying Green
Whether it's saving trees with paperless billing or researching eco-friendly roofing technology, State Farm is working toward a greener future for all.
At State Farm, A Good Neighbor is a Green Neighbor™.