Call to get an Auto Insurance quote.
Currently all auto insurance quote requests are only provided through agents. Please call an agent during business hours to create your Personal Price Plan.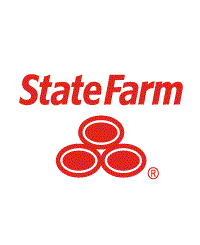 STATE FARM® INSURANCE AGENT,

PALMDALE

, CA
Robert Ramos Breiner
Would you like to get a quote?
Office Details:
Landmark:
Corner of 9th Street East and Q9,One Block East of City Hall.
Need help with a claim?
Start or track your claim online, or with the State Farm® mobile app.
Need to pay a bill?
Pay insurance bills fast and manage them easily.
About Me:
Free Quotes on Small Business, Workers Compensation
Free Quotes on Homeowners, Renters, Auto & Life in AV
Member of Hispanic Chamber of Commerce
Member of Palmdale Chamber of Commerce
Member of Palmdale Sheriff Boosters
University of Redlands, B.A.
State Farm Agent since 1988
Antelope Valley resident since 1987
Former Reserve Police Officer
American Cancer Society Relay For Life Team Supporter
Proud father of three great boys!
Participant of Toys for Tots
Spanish Speaking Office
Our Mission:
I believe in keeping you informed & aware of State Farm products. It is my mission to help you develop the right plans to meet your insurance needs. Through dedication, knowledge & a tireless work ethic. I am the agent that you want to send your friends & families to. State Farm like a Good Neighbor State Farm is there.
Agent's Credentials and Licenses:
Disclosures
Life Insurance and annuities are issued by State Farm Life Insurance Company. (Not Licensed in MA, NY, and WI) State Farm Life and Accident Assurance Company (Licensed in New York and Wisconsin) Home Office, Bloomington, Illinois.
State Farm VP Management Corp. is a separate entity from those State Farm entities which provide banking and insurance products. Investing involves risk, including potential for loss.
Neither State Farm nor its agents provide tax or legal advice. Please consult a tax or legal advisor for advice regarding your personal circumstances.