State Farm Bank ®
Checking. Savings. Real Life Banking.
State Farm Bank deposit products are
FDIC
insured.
BANK WITH US

Checking
Managing Your Money, Your Way.
A checking account with convenient online and mobile access, with no monthly maintenance fees or minimum balance requirements.
Savings
Store. Save. Grow.
A savings account that can grow with you.
Interest Checking
More Interest for Your Money.
Learn more about the checking account that lets you earn interest on higher balances.
Money Market Savings
Build Your Wealth.
Explore Our Other Deposit Products
Certificate of Deposit (CDs)
Grow your savings with a competitive interest rate and the security of FDIC insurance.
Learn More
Health Savings Account (HSA)
Tax-deductible contributions, tax-free earnings and withdrawals for qualified medical expenses.
Learn More
Coverdell Education Savings Account (ESA)
Grow your money tax-free until withdrawn for any qualifying education expense.
Learn More
Individual Retirement Account (IRA)
Compare our competitive rates on both our fixed-rate IRA CD and IRA money market accounts.
Learn More
Mobile Banking for a Mobile Life
With our convenient mobile banking app, you can transfer funds, deposit checks Footnote5 , find ATMs, and pay your bills.
Download App
Decide which account is Right for You
Checking
Checking Accounts for Everyday Use
Savings
Savings for a Rainy Day and Beyond
Start saving with a

$

100 minimum opening deposit.
Daily interest if you keep

$

100 minimum daily balance.
A savings account may provide overdraft protection for your State Farm Bank Checking Account.
Interest Checking
Everyday Checking with Better Interest
Daily interest if you keep a $2,500 minimum daily balance.
No minimum balance fees with a direct deposit.
Unlimited ATM surcharge fee rebates with direct deposit. Limitations Apply

Footnote

9
Money Market Savings
Flexible Savings for Your Future
Start with as little as

$

1,000.
Competitive interest rate tiers that pay you more as your balance grows.
No minimum balance fee with direct deposit or if you keep a $500 average daily balance.
LEARN WITH US
Better Online Banking Starts Here
Make the most of your bank accounts with our helpful online tools.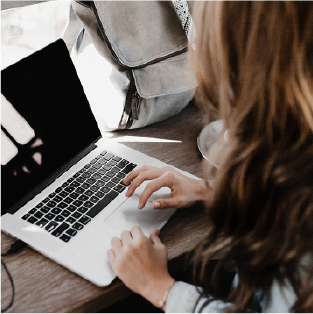 Get convenient online access to your State Farm Bank Accounts. Log in or register to connect to your online bank account.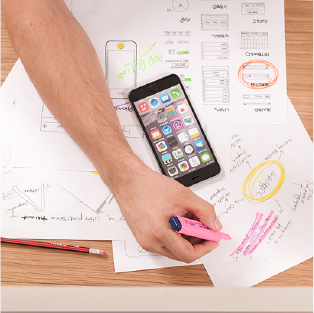 Choose a checking account based on your spending habits and preferences.
Calculate how much you need to save.
Review key information about important money matters.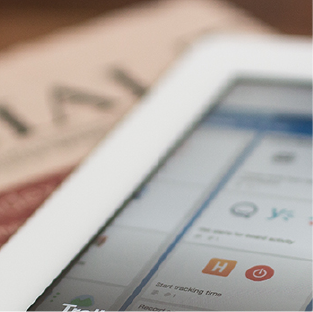 More accounts
Footnote

10
mean more benefits for you.
Return to reference 1, Return to reference 2 The Banking Benefits-Introductory program requires a new Consumer Money Market Savings relationship with State Farm Bank. This means you cannot have an existing Money Market Savings with the same ownership currently open or which closed within the last 12 months. The new Money Market Savings must be a Personal or Trust account. IRA Money Market, Estate, Uniform Transfer to Minors, and Business accounts are NOT eligible.
Return to reference 3, Return to reference 4 This Annual Percentage Yield (APY) was calculated using the Introductory Rate for 5.5 months, which is based on the average start date of an Introductory Rate plus 5 statement cycles, and the Standard Rate with a balance tier of $50,000-$99,999 for 6.5 months. Your combined Introductory and Standard Rate (Your APY) may vary depending on your Introductory Rate start date and your account balance.
Return to reference 5 Compatible mobile phone required; enrollment and terms and conditions apply.
Return to reference 6 Visa is a registered trademark of Visa International Service Association.
Return to reference 7 Not all debit cards are available for Apple Pay. State Farm Bank ® Visa ® Health Savings Account Debit Card cannot be used with Apple Pay.
Return to reference 8, Return to reference 9 Refer to the Pricing Schedule for Consumer & Business Deposit Accounts and the Truth in Savings Disclosure for more details.
Return to reference 10 The account ownership on all Benefits Account(s), Qualifying Checking Account(s), and Qualifying Credit Card Accounts must be exactly the same, and may be either sole or joint ownership. If the account ownership of Your Credit Card Account is sole ownership, or sole ownership with an authorized signer, and the ownership on the Qualifying Checking and Benefit Account(s) is joint ownership, the credit card MAY be eligible as a qualifying Credit Card Account by providing this written authorization form [PDF-122.6KB].

State Farm Bank, F.S.B., Bloomington, Illinois ("Bank"), is a Member FDIC and Equal Housing Lender. NMLS ID 139716. The other products offered by affiliate companies of State Farm Bank are not FDIC insured, not a State Farm Bank obligation or guaranteed by State Farm Bank, and may be subject to investment risk, including possible loss of principal invested. The Bank encourages any interested individual(s) to submit an application for any product(s) offered by the Bank. We also encourage you to obtain information regarding the Bank's underwriting standards for each type of credit or service offered by visiting statefarm.com ® or by contacting the Bank at 877-SF4-BANK (877-734-2265) (877-734-2265). If you are deaf, hard of hearing, or do not use your voice to communicate, you may contact us via 711 or other relay services. To apply for a Bank product, you may also see your participating State Farm agent.