Steer Clear®: An essential guide for newer drivers
Young drivers need a lot of time and practice to develop safe, defensive driving skills as well as confidence behind the wheel. This safety training program is designed to help newer drivers learn and practice safe driving habits.
Text STEER to 42407 to get a link to the app today.
Getting started
Complete the 5 modules listed below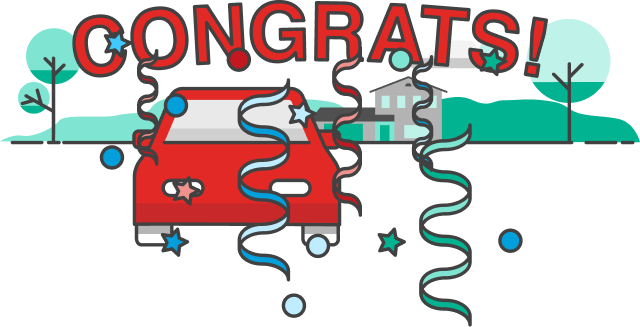 Modules complete: Next steps
Finished with the course? Here's what to do.
1 Discount names, percentages, availability and eligibility may vary by state. California customers may be eligible for the Inexperienced Driver Safety Education discount.
2 Not required in California
Disclosures and disclaimers
Steer Clear® Safe Driver Program availability and eligibility may vary by state. Contact your State Farm agent to confirm eligibility for the program.
Please remember that the preceding descriptions contain only a general description of available coverages and are not a statement of contract. All coverages are subject to all policy provisions and applicable endorsements. Coverage options may vary by state. To learn more about auto insurance coverage in your state, find a State Farm agent. Steer Clear Safe Driver Discount is not available in every state. For additional information, please contact your
State Farm agent.
The information in this article was obtained from various sources not associated with State Farm®. While we believe it to be reliable and accurate, we do not warrant the accuracy or reliability of the information. These suggestions are not a complete list of every loss control measure. The information is not intended to replace manuals or instructions provided by the manufacturer or the advice of a qualified professional. Nor is it intended to effect coverage under our policy. State Farm® makes no guarantees of results from use of this information.
State Farm Mutual Automobile Insurance Company
State Farm Indemnity Company
Bloomington, IL
State Farm County Mutual Insurance Company of Texas
Richardson, TX