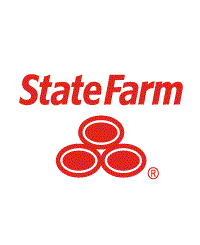 STATE FARM® INSURANCE AGENT,

HINSDALE

, IL
Beth Budreck
CLU®
Budreck Ins and Fin Svs Inc
Would you like to get a quote?
Office Details:
Landmark:
Conveniently located at the corner of Elm and Ogden Ave in Hinsdale
Office Hours (CST):
Monday- Friday 9:00 to 5:00
Need help with a claim?
Start or track your claim online, or with the State Farm® mobile app.
Need to pay a bill?
Pay insurance bills fast and manage them easily.
About Me:
State Farm Agent in Hinsdale IL
State Farm Insurance Agent Since 1989
Graduate of Northern Illinois University - BS Finance
Serving Hinsdale, Oak Brook, Burr Ridge, Downers Grove
Benet Academy High School Graduate
Homeowners Insurance in Hinsdale, Oak Brook, IL
Insurance Hinsdale, Oak Brook, Westmont, Burr Ridge IL
Member Hinsdale Chamber of Commerce
Life Insurance Hinsdale, Oak Brook, Burr Ridge, IL
Past President NAIFA Chicagoland
Switch and Save on Insurance in Hinsdale, IL
Auto & Home Insurance Hinsdale, Oak Brook, Burr Ridge
Business Insurance/Commercial Insurance Hinsdale
Transfers to Hinsdale, Oak Brook, IL
Car Insurance Hinsdale, Oak Brook, Burr Ridge, IL
Your State Farm Agent for the Hinsdale , IL Area
Our Mission:
Our State Farm mission is to help people manage the risks of everyday life, recover from the unexpected, and realize their dreams.
Our Team:
Michelle Frodyma
Agent's Assistant
Eileen O'Kane
Account Representative
Agent's Credentials and Licenses:
We're Hiring
It could be the beginning of an exciting career.
This opportunity is about potential employment with an independent contractor agent who solicits application for State Farm products and services, and does NOT result in employment with any of the State Farm Companies. The employment selection decision, terms and conditions of employment (such as compensation and benefits) are all determined solely by the independent contractor agent.
Disclosures
Deposit products offered by U.S. Bank National Association. Member FDIC.
Life Insurance and annuities are issued by State Farm Life Insurance Company. (Not Licensed in MA, NY, and WI) State Farm Life and Accident Assurance Company (Licensed in New York and Wisconsin) Home Office, Bloomington, Illinois.
Pet insurance products are underwritten in the United States by American Pet Insurance Company, 6100-4th Ave S, Seattle, WA 98108. Please visit AmericanPetInsurance.com. For additional information and disclosures concerning Pet insurance please see Pet Insurance From State Farm® and Trupanion®. State Farm Mutual Automobile Insurance Company, its subsidiaries and affiliates, neither offer nor are financially responsible for pet insurance products.  State Farm is a separate entity and is not affiliated with Trupanion or American Pet Insurance.
State Farm VP Management Corp. is a separate entity from those State Farm entities which provide banking and insurance products. Investing involves risk, including potential for loss.
Neither State Farm nor its agents provide tax or legal advice. Please consult a tax or legal advisor for advice regarding your personal circumstances.