Download Mobile Apps
Drive Safe & Save™ Mobile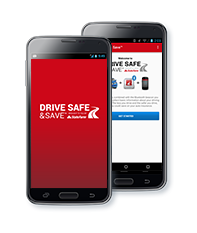 Drive Safe & Save is one more way we help you save on auto insurance. How much you drive determines the amount of your discount, and good drivers can save even morefootnote[1].
Drive Safe & Save Mobile is available to State Farm® auto insurance customers in select states who have eligible smartphones. Just download the free app and use it to connect with the Bluetooth® beacon provided. The less you drive and the safer you drive, the more you could save on auto insurance!
To learn more about Drive Safe & Save Mobile, contact your agent or check out the FAQs.
There is no fee to participate.
Enroll in
Drive Safe & Save
Your Drive Safe & Save Account
Drive Safe & Save
Easy setup. Download, enroll, set up, and drive!
Capture your odometer reading with a photo in the app.
See your miles driven within the app.
Includes a Wi-Fi option to save on your mobile data plan.
Drive Safe & Save Mobile App
Step 1: Enroll One of These Ways
Check your phone's eligibility at Google Play or the App Store. If your phone does not meet the requirements, you will receive an error message.
If your phone is eligible, follow the steps to download the Drive Safe & Save app. Then, log in using your statefarm.com user ID and password for your vehicle(s)footnote[3] and follow the steps to enroll within the app.
After verifying your phone's eligibility, you also have the option to contact your State Farm agent to enroll over the phone or enroll online.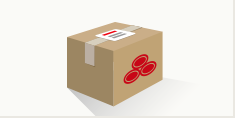 Step 2: Complete Your Setup
Your Bluetooth beacon will arrive in the mail. Complete these steps on each eligible phone for all drivers of the vehicle:
Activate the app on your phone by tapping the icon and logging in with the statefarm.com user ID and password for your vehicle(s).footnote[4]
Follow the setup steps while in your vehicle (and not driving) with the Bluetooth beacon you received in the mail. After selecting your vehicle in the app, pair the app with the Bluetooth beacon. Record your odometer reading in the app, then keep the beacon in a safe place in your vehicle.
Drive. Once the app setup is complete, take your phone on every trip, keeping its Bluetooth and Location/GPS activated. A trip automatically begins when you start driving.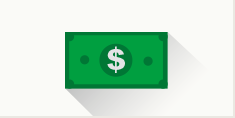 Step 3: Start Saving
You'll automatically receive an initial discount of about 5%footnote[5] on your auto insurance premium.

Before each policy renewal, you'll receive a reminder to update your current odometer reading within the app.

At each policy renewal, you'll see how much you save with your Drive Safe & Save discount.
Support
For technical assistance call 888-559-1922, available 24/7.
State Farm (including State Farm Mutual Automobile Insurance Company and its subsidiaries and affiliates) is not responsible for, and does not endorse or approve, either implicitly or explicitly, the content of any third party sites hyperlinked from this page. State Farm has no discretion to alter, update, or control the content on the hyperlinked, third party site. Access to third party sites is at the user's own risk, is being provided for informational purposes only and is not a solicitation to buy or sell any of the products which may be referenced on such third party sites.