Download Mobile Apps
Driver Feedback™ Instructor Edition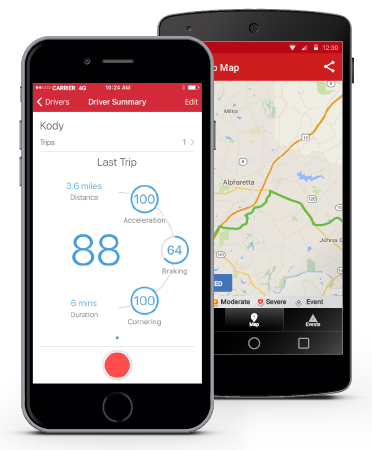 State Farm™ created Driver Feedback™ Instructor Edition (DFIE) with driver education instructors (and parent instructors) in mind. With DFIE, instructors can evaluate, record, organize, and monitor the progress of their student drivers. Encouraging smarter drivers is what this app is all about – and it's free!
Student drivers' trips are scored based on how they accelerate, brake and corner (ABCs) – the three riskiest behaviors.
Instructors can easily share student driver feedback and scores with parents.
What's New
Now able to import and export trips from one device to another.
Features
Record trips using your phones accelerometer to measure and score driving behavior.
Create and manage driver groups.
Enables instructors to give real-time feedback.
Captures driver's speeds throughout the trip. 
Support
For technical assistance call 888-559-1922, available 24/7.
Not a Driver's Ed
Instructor?
Frequently Asked Questions(FAQs)
The Driver Feedback Instructor Edition app is free and available in the Apple App Store and in Android Apps on Google Play.
If you are concerned about State Farm collecting driver or trip information recorded from the app, State Farm doesn't collect that information.