FINANCES
Planning for Your Future Starts with State Farm®
Make the Most of Your Money and Resources
From investment basics to retirement planning, we've got the information you may need to make informed decisions.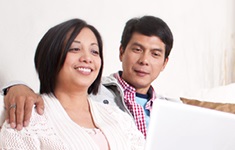 Mutual Fund Investment Basics
You work hard, so should your money. Start planning for the future today. Learning the basics of investing starts here.
State Farm Bank® is Made for Your Life and Times
State Farm Bank gives you the freedom to manage your money anywhere and the confidence to work toward your financial goals.
Bank Products
Discover our full range of products, along with competitive rates and the kind of trusted service you've come to expect from State Farm. It's banking the way you want it to be.

Find bank products to fit your lifestyle
Education Saving Options
The cost of a college education continues to rise, so it's never too early to research education savings options from State Farm Bank.

Learn about education savings accounts
Retirement Planning
It's never too early to start planning for your retirement. Let us help you estimate how much retirement income you'll need and help you choose a plan to manage your retirement funds.

Retirement planning starts here
State Farm and its affiliates do not provide tax or legal advice. Federal and state tax laws are subject to change. If tax, investment, or legal advice is required, please seek the services of a licensed professional.
Bank Disclosures
State Farm Bank, F.S.B., Bloomington, Illinois offers deposit and loan products. Other insurance, securities or investment products are offered by affiliate companies.
State Farm Bank ("Bank") is a Member FDIC and Equal Housing Lender. NMLS ID 139716. The other products offered by affiliate companies of State Farm Bank are not FDIC insured, not a State Farm Bank obligation or guaranteed by State Farm Bank, and may be subject to investment risk, including possible loss of principal invested. The Bank encourages any interested individual(s) to submit an application for any product(s) offered by the Bank. We also encourage you to obtain information regarding the Bank's underwriting standards for each type or credit or service offered by visiting statefarm.com® or by contacting the Bank at 877-SF4-BANK (877-734-2265). If you are deaf, hard of hearing, or do not use your voice to communicate, you may contact us via 711 or other relay services. To apply for a Bank product, you may also see your participating State Farm agent.
Mutual Funds Risk Disclosures
Securities distributed by State Farm VP Management Corp. Neither State Farm nor its agents provide tax or legal advice. State Farm VP Management Corp. is a separate entity from those State Farm entities which provide banking and insurance products.
AP2018/06/0823