Retirement Planning for All of Life's Stages
Your retirement should be 100% enjoyment and 0% doubt about your retirement plan. We'll help you get ready.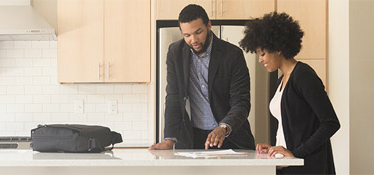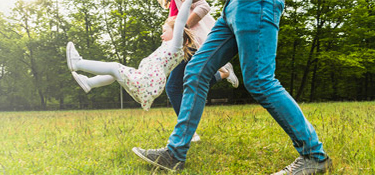 Start Planning
It's always the right time to start retirement planning.
Build Toward Your Goals
Stay on track for a retirement life you can enjoy.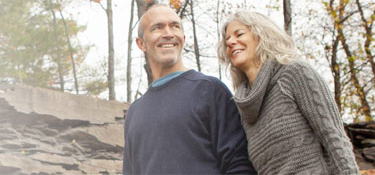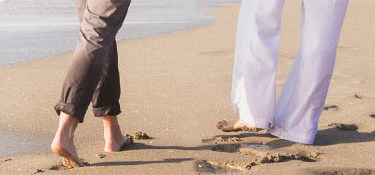 Anticipate Retirement
Get ready. Retirement is just around the corner.
Enjoy Your Retirement
Help your retirement planning pay off.
Pay Your Future Self First
Retirement FAQ
What's the Difference Between a Traditional IRA and a Roth IRA?
For information on the differences between IRA types, see Traditional and a Roth IRAs.
What Are the Tax Penalties for Early Withdrawal From an IRA?
The law imposes a 10% tax penalty on early withdrawals. Additionally, you incur a tax penalty for withdrawing your money before you turn 59 1/2, unless your withdrawal meets one of the standard exceptions.
What is the Annual Deadline for Contributing to My Traditional or Roth IRA?
You can make annual contributions to a Traditional or Roth IRA from January 1 until the tax-filing deadline for the contribution year, which is usually April 15.
What is a Rollover?
Most pre-retirement payments you receive from a retirement plan or IRA can be "rolled over" by depositing the payment in another retirement plan or IRA within 60 days. You can also have your financial institution or plan directly transfer the payment to another plan or IRA. When you roll over a retirement plan distribution, you generally don't pay tax on it until you withdraw it from the new plan. By rolling over, you're saving for your future and your money continues to grow tax-deferred. If you don't roll over your payment, it will be taxable (other than qualified Roth distributions and any amounts already taxed) and you may also be subject to additional tax unless you're eligible for one of the exceptions to the 10% additional tax on early distributions.
How Do I Complete A Rollover?
Direct rollover – If you're getting a distribution from a retirement plan, you can ask your plan administrator to make the payment directly to another retirement plan or to an IRA. Contact your plan administrator for instructions. The administrator may issue your distribution in the form of a check made payable to your new account. No taxes will be withheld from your transfer amount.
Trustee-to-trustee transfer – If you're getting a distribution from an IRA, you can ask the financial institution holding your IRA to make the payment directly from your IRA to another IRA or to a retirement plan. No taxes will be withheld from your transfer amount.
60-day rollover – If a distribution from an IRA or a retirement plan is paid directly to you, you can deposit all or a portion of it in an IRA or a retirement plan within 60 days. Taxes will be withheld from a distribution from a retirement plan (see below), so you'll have to use other funds to roll over the full amount of the distribution. There are restrictions that apply as to how often a 60 day rollover is allowed.
Disclosure
Before investing, consider the funds' investment objectives, risks, charges and expenses. Contact State Farm VP Management Corp (800-447-4930) for a prospectus or summary prospectus containing this and other information. Read it carefully.
Securities, insurance and annuity products are not FDIC insured, are not bank guaranteed and are subject to investment risk, including possible loss of principal.
Neither State Farm® nor its agents provide tax or legal advice.
State Farm VP Management Corp. is a separate entity from those State Farm entities which provide banking and insurance products.
A 10 percent tax penalty may apply for withdrawals from tax-qualified products before age 591/2.
State Farm Bank, F.S.B., Bloomington, Illinois offers deposit and loan products. Other insurance, securities or investment products are offered by affiliate companies.
State Farm Bank ("Bank") is a Member FDIC and Equal Housing Lender. NMLS ID 139716. The other products offered by affiliate companies of State Farm Bank are not FDIC insured, not a State Farm Bank obligation or guaranteed by State Farm Bank, and may be subject to investment risk, including possible loss of principal invested. The Bank encourages any interested individual(s) to submit an application for any product(s) offered by the Bank. We also encourage you to obtain information regarding the Bank's underwriting standards for each type or credit or service offered by visiting statefarm.com® or by contacting the Bank at 877-SF4-BANK (877-734-2265). If you are deaf, hard of hearing, or do not use your voice to communicate, you may contact us via 711 or other relay services. To apply for a Bank product, you may also see your participating State Farm agent.
AP2017/05/0254