Renters Insurance Coverage
Renters insurance coverage helps protect against covered losses to your personal property.
To better understand your renters insurance coverage needs, ask yourself:
How much are my belongings worth?
Could I afford to buy it all back again if it were destroyed in a fire or stolen?
What would I do in the event of a liability lawsuit against me?
Remember, if you have ever asked yourself "Do I need renters insurance?" the answer is probably yes.
Did You Know?
Most people's belongings are worth more than they realize. The average person has over $35,000 worth of belongings that are probably not covered by a landlord's policy.
How to Determine How Much Renters Insurance You Need
Take an Inventory of Your Possessions:
List each item, when you acquired it and the purchase price or current value.
Total the amounts of these items for a rough idea of what your property is worth.
Once this is done, put your inventory in a safe place away from home - for example, in a bank safe deposit box.
Consider adding photos to your inventory - they can help if you have a claim.
Check out our guide to creating a Home Inventory
You can also use our contents calculator to help you determine the amount of personal property coverage you want. This service is part of our online renter's insurance rate quote.
Coverage for certain types of property, such as those listed below, may have a dollar limit in a Renter's policy:
Money, bank notes, coins
Business property (on and off premises)
Securities, negotiable instruments
Watercraft, including trailers, furnishings and equipment
Trailers (other than boat trailers)
Jewelry and furs
Firearms (limitation applies to theft only)
Silverware and goldware (limitation applies to theft only)
Helpful Resources From Simple Insights®
Take advantage of what we've learned through the years in Simple Insights.
You don't want too much or too little renters insurance. How to determine the right amount.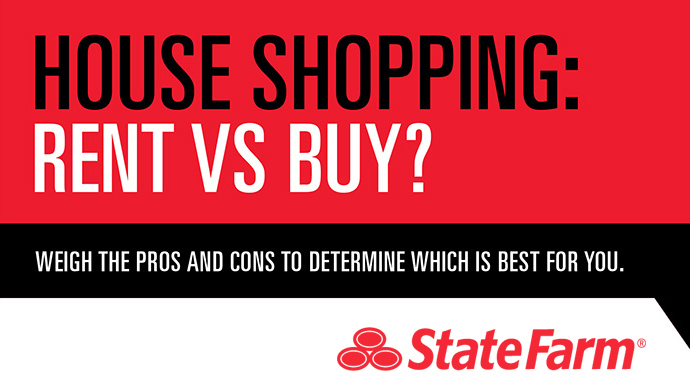 Weigh the pros and cons to determine which is best for you.
Thinking about protecting your property with renters insurance? Here are the facts.