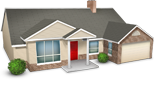 Find the Right Home and Property Coverage for You
Simple Insights® by State Farm
Take advantage of what we've learned through the years in Simple Insights®.
State Farm® Mobile Doesn't Mind if it's After Hours
Pay bills. File claims. And more.
Disclosures
Not all products listed above are available in all states. This information contains only a general description of available coverages and is not a statement of contract. Exclusions and limitations may apply. All coverages are subject to all policy provisions and applicable endorsements.
State Farm Fire and Casualty Company
Bloomington, IL
State Farm General Insurance Company
Bloomington, IL
State Farm Florida Insurance Company
Winter Haven, FL
State Farm Lloyds
Richardson, TX