Asian American and Pacific Islander relationships
State Farm® and its community relationships support Asian American and Pacific Islander (AAPI) communities in an effort to improve safety, education, and financial literacy.
Medicare Supplement Insurance is currently available through State Farm Mutual Automobile Insurance Company, Bloomington, IL. Details about coverages and benefits are listed below. Please read a brief description of the Medicare Supplement Insurance plans State Farm® offers in Kansas.
Asian Americans Advancing Justice
The Asian Americans Advancing Justice is one of the leading legal organizations that works to advance the human and civil rights of Asian Americans through advocacy, public policy, and public education. AAAJ also provides State Farm with outreach opportunities to the organization's affiliate members across the country.
Asian Pacific American Institute for Congressional Studies
State Farm works with APAICS to help develop the next generation of AAPI elected officials. APAICS provides State Farm opportunities to network with AAPI members of Congress and appointed officials. With State Farm, APAICS conducts the non-partisan APAICS Leadership Academy which trains elected officials that wish to run for higher office.

Japanese American Citizens League
State Farm works with JACL, the largest and oldest national AAPI civil rights and advocacy organization in the United States, to help improve opportunities for Japanese Americans and Asian Americans.
We've worked with JACL's Youth Leadership Summits to raise high school and college student awareness of managing personal finances.
Organization of Chinese Americans
We work with OCA, one of the largest and most influential national AAPI organizations that helps advance the social, political, and economic well-being of AAPIs. We support Youth Summits for high school students, APIA U: Leadership 101 for college student leaders at campuses, and the JACL/OCA Leadership Summit for adults. Our programs include financial education and professional development.
Southeast Asia Resource Action Center
We work with Southeast Asia Resource Action Center (SEARAC), a national organization that advances the interests of Cambodian, Laotian, and Vietnamese Americans to empowering communities through advocacy, leadership development, and capacity-building. Our programs include leadership advocacy training and financial education.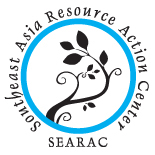 State Farm (including State Farm Mutual Automobile Insurance Company and its subsidiaries and affiliates) is not responsible for, and does not endorse or approve, either implicitly or explicitly, the content of any third party sites hyperlinked from this page. State Farm has no discretion to alter, update, or control the content on the hyperlinked, third party site. Access to third party sites is at the user's own risk, is being provided for informational purposes only and is not a solicitation to buy or sell any of the products which may be referenced on such third party sites.