Community Involvement
State Farm® has a rich history of giving back to the communities where we live and work. Our values support building safer, stronger, and better educated communities. Aligning with our company mission, State Farm supports social good efforts through:
Auto and home safety programs and activities that help people manage the risks of everyday life.
Disaster preparedness and recovery programs and services that help people recover from the unexpected.
Education, economic empowerment and community development projects, programs and services that help people realize their dreams.
Grants
State Farm and the State Farm Companies Foundation® focus charitable grants on non-profit initiatives that build safer, stronger, and better educated communities.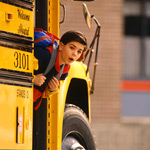 Better Educated
State Farm believes all children deserve access to a quality education that will allow them to reach their greatest potential, help them become good community citizens, and prepare them for the workforce.
Safer
State Farm has been a safety pioneer since we opened our doors in 1922. And we've never stopped working to protect our neighbors from the risks of everyday life — at home and on the road.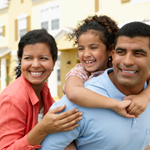 Stronger
Our promise to build safer, better educated, and stronger communities extends to all our neighborhoods. We work with organizations to support education, financial literacy, and community development projects that build economically vibrant communities.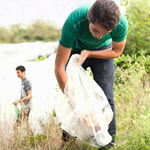 Volunteerism
State Farm has a strong history of making a difference in communities. Through initiatives to help make safer, stronger, better educated communities, as well as the hundreds of thousands of volunteer hours our associates give in their own communities, helping is at the heart of who we are. We want to inspire and empower people to get involved in their communities to create a positive, sustainable, and measurable social impact.